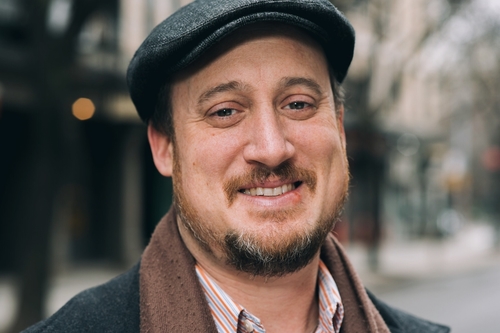 This letter arrived in my email inbox late last week, and I think it bears sharing with the readers of Stagebiz.com. Erez Ziv is in charge of both the Kraine Theater and Under St. Mark's as well as being the managing artistic director of the Frigid New York festival. He has undertaken significant and expensive changes to the physical layout of the Kraine, and it is the kind of thing most theater and performance spaces need to do. Remember, performances in New York City are coming back April 2.
After a year of shuttered venues, streaming performances, and lots of planning and pivoting and Zooming and waiting, our industry has been given a legal reopening date of April 2nd. We expect our community to have a million questions, here is an incomplete list of answers.
While we can't wait to be back in the theaters with you, we feel very cautious about opening our doors. Our first priority, always, is to keep our community safe and healthy. We want to make sure everyone feels safe enough and is safe enough to come together in a room and share a performance. We will begin our indoor/in-person season with shows attended, staffed, and performed exclusively by those who have been fully vaccinated. We have grappled with this decision, as we know there are members of our community who don't yet have access to a vaccine, but we think it's important to reopen with as many precautions as possible in the initial days.
In pursuit of maximum safety, we have also replaced our seating with 1, 2, 3, and 4-seat "pods", which will allow folks to attend a show seated only with those on their "Quaranteam". These pods will be six feet from each other, and will be sold as separate ticket packages. For instance, you and your close ones could purchase one 4-seat pod together, arrive together, and sit together. Social distancing requirements mean that we'll only be making 22 tickets available in the Kraine for our initial performances.
We've also installed a new ventilation system cable of fully replacing the air in the Kraine every ten minutes. This will mitigate prolonged exposure to others during the show.
All audience members, staff, and off-stage performers will be masked at all times. Masks are to be worn snugly over the mouth and nose, you know how. Any person who refuses to wear a mask properly will be asked to leave the building. This is a hard mandate – please don't come to our home if that will be a problem for you. FRIGID staff will be sanitizing all high traffic areas before and after performances. Hand sanitizer will be provided.
Even after opening our doors to in-person audiences, shows will continue to be streamed live to remote viewers. So if you are not vaccinated or just not comfortable with it yet, you won't have to miss the show. We know that everyone will feel comfortable returning to the theater in their own time, and we'll be here for you when you're ready.
During this reopening process, please feel free to reach out to us with questions. Reply to this email, message us on socials, or contact us at office@frigid.nyc.
In the meantime, our staff will continue to work towards the safest possible environment for live theater. Sitting in the audience in 2021 will simply be a different experience than it was in 2019, but we believe that theater can reopen safely if we all work together.
When you're ready, we'll see you at the theater.
Erez and the FRIGID Team
Stagebiz.com wishes Erez and the FRIGID Team all the best. We need places and people like them to get back on track in the arts. For more infomation visit the Frigid New York website.