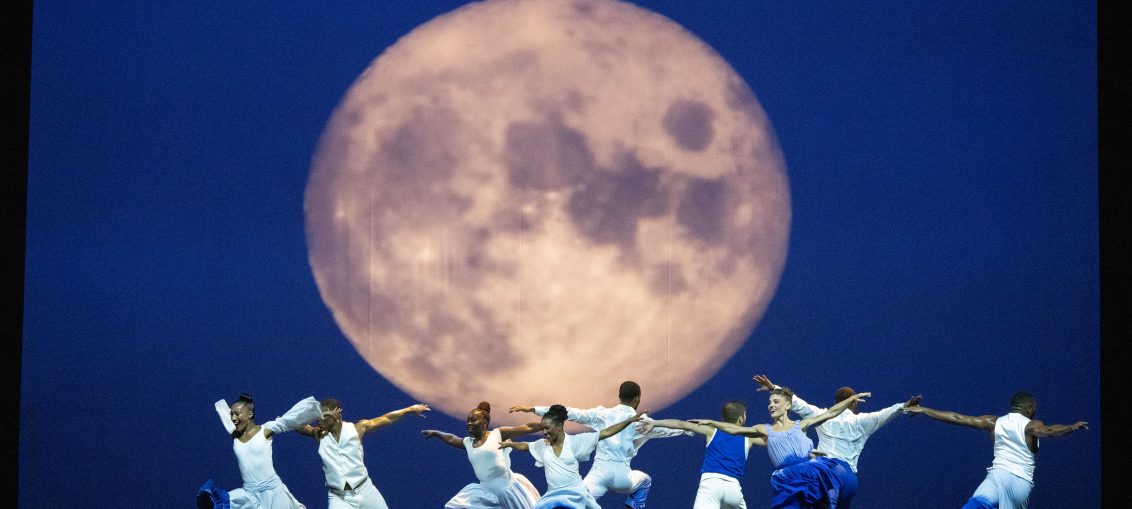 Summer in New York means, among a lot of other things, free performances in outdoor spaces. At Lincoln Center, Damroch Park, we had the third annual BAAND Together Dance Festival. For five nights, five of the city's best dance companies come together to celebrate movement. Ballet Hispanico, the American Ballet Theatre, Dance Theatre of Harlem, Alvin Ailey and New York City Ballet perform in a show-case of talent that is simply priceless.
The artistic directors of the five companies offered this statement about BAAND:
The BAAND Together Dance Festival is a testament to the vibrancy and diversity of the New York City dance community. We are thrilled to be returning with a spectacular program that features the city's most internationally revered repertory companies. This year's program highlights the innovative visions that have made New York City our nation's dance capital.
If that was the purpose, then full marks are in order. Mission accomplished.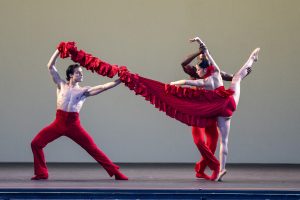 The night opened with Ballet Hispanico dancing Línea Recta by Annabelle Lopez Ochoa. This flamenco inspired piece with ballet overtones. The mingling of vibrantly red costumes, the flamenco guitar and the usual passion and fun the dancers of this company bring to the stage merged into a piece that delights the eyes and ears. It was a quick trip to Iberia. If there was a story here, I missed it, but I was enthralled by the movement and sound to the point that I did not much care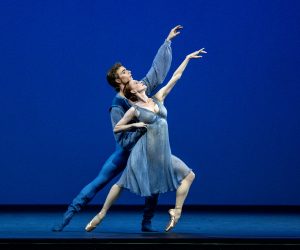 ABT followed with Other Dances by Jerome Robbins, a piece created originally for Mikhail Barishnikov and Natalia Makarova in 1976. It is full-blown classical ballet. Joo Won Ahn and Isabella Boyleston danced it the night I attended; other evenings the audience got to see Gillian Murphy and Aran Bell. The de riguer costuming and the Chopin score made it feel a bit constrained when compared to the more accessible pieces on offer. Danced beautifully, this one is for hard-core ballet fans only.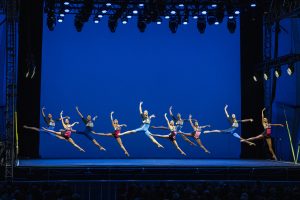 Dance Theatre of Harlem presented Robert Garland's Nyman String Quartet No. 2, a delightful and playful melange of ballet, club dancing and smatterings of African. If you loved Other Dances, the odds are this one offended with its lack of ballet purity. Frankly, I liked it much more for the very same reasons. DTH loves to play with genres, and in this one, they have created yet another piece where the mixture stays true to each style while creating something that feels fresh. A deliberately bent ankle is not quite the eternal sin ballet instructors would have us believe.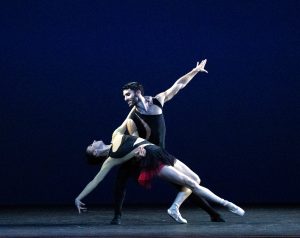 A collaboration between Alexa Maxwell of NY City Ballet and Antonio Cangiano of Ballet Hispanico followed, the world premiere of Pedro Ruiz Pas de O'Farrill. "It's about New York — that jazzy energy of everyday life in the city," Mr. Ruiz said in a recent interview. Maxwell and Cangiano may not work together every day, but they achieved a chemistry that belied that fact.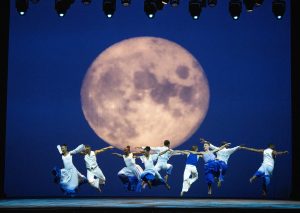 The penultimate performance of the night from Alvin Ailey was excepts from Dancing Spirit by Ronald K. Brown. This West-African seasoned piece is set to the music of Duke Ellington, Wynton Marsalis and War. A tribute piece to Judith Jamison, the company left it all on stage with Hannah Alissa Richardson leading the way. This was my favorite piece.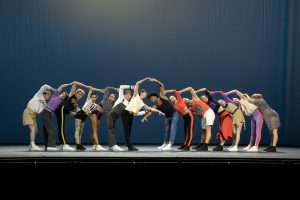 The finale belonged to Justin Peck's The Times are Racing from NY City Ballet. This is a fairly recent number dating from 2017. It relies on mixing genres, much like DHT, with classically trained dancers in gender-neutral roles, attired in shirts with one word slogans like "Unite" and "Defy." The techno music was overly loud and bass-heavy (the problem with all techno), but the dancers appears to draw energy from it. Having 40 or so dancers address the world of 2023, though, was the right way to finish things off.
BAAND Together Dance Festival ran August 24-28, 2023 at Lincoln Center.