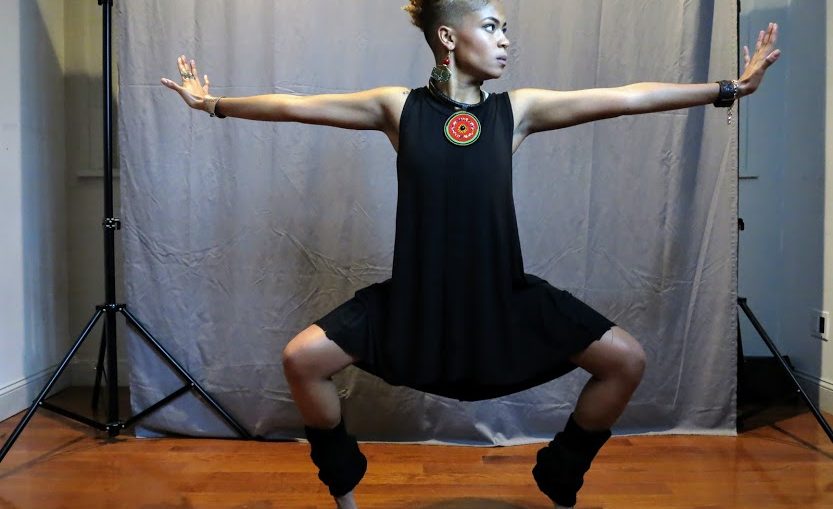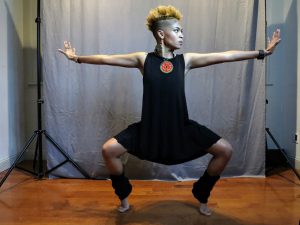 Neither Michael (Imana Breaux) nor Sean David (Adrain Washington) would recognize their present-day San Francisco hometown.  The aspiring artists' relationship, told in Ntozake Shange's  a photograph/lovers in motion, develops during the late 1970s-early 1980s before SF's gentrification for the super rich and high tech.  While SF is not a "character",characters define themselves by it.  A rare revival of Shange's 1977 play is presented by The Negro Ensemble Company, Inc.'s  plays through the end February at  Theatre St. Marks.
Directed by Shange's sister and long-time collaborator Ifa Bayeza, a photograph/lovers in motion has the same lyricism found in her landmark for colored girls who have considered suicide/when the rainbow is enuf (The Public Theatre  produced both plays, and their sold-out 2019 revival of for colored girls is Broadway-bound).  It also represents her single attempt at conventional playwrighting.  While her remarkable lyricism and movement (known as "choeopoem") are present, Shange also provides each character with confessional monologues.  Sean David's other two girlfriends, the entitled lawyer Nevada: (Nya Bowman) and sexually liberated Claire (Mystie Galloway), are multi-dimensional.  Even his best friend Earl (Marc Deliz) is more than the guy listening to everyone's problems.  While generous, it is also problematic, occasionally bringing the two-and-a-half-hour play to a halt.  Bayeza revised the script, yet the two monologue/duet when Sean David and Michael are finally honest with each other is still strained by trying to combine several storytelling devices.
In no way does that mean a photograph/lovers in motion is disappointing.  Sean David, a photographer, and Michael, a dancer/choreographer, are members of the Black Artists Movement (BAM) (1966-1976) that Shange belonged to.  The San Francisco of that time allows them to follow their passions.  Michael is the more committed artist with a strong sense of community.  Imana Breaux makes her the character to care the most about because she care, sensing why Vietnam Vet Sean David is non-committal about everything and evoking the spirit of choreographer/anthropologist Katherine Dunham.
Choreography Leslie Dockrey provides the rest of the cast with plenty of opportunities to move, which are especially effective when responding in silence to relationship developments.  Interior and outside sounds are fueled by David Murray's music.  Even on tape, it makes one feel alive to possibilities.
Running time:  2 hours and 35 minutes with 1 intermission.
a photograph/lovers in motion opened February 7, 2020 and runs through February 29, 2020 at  Theatre St. Marks (80 St. Marks Place, NYC).  Follow this link for tickets.