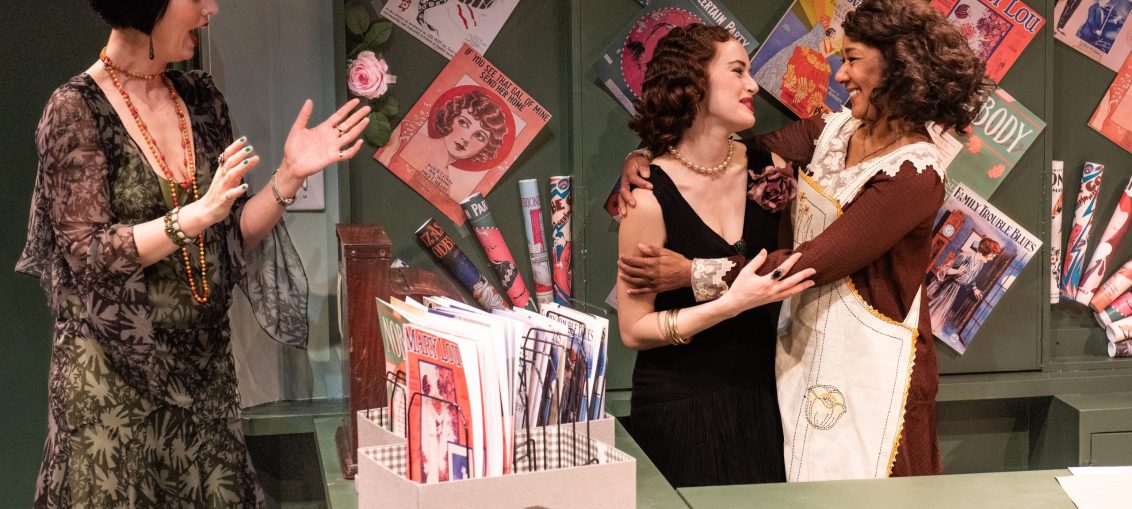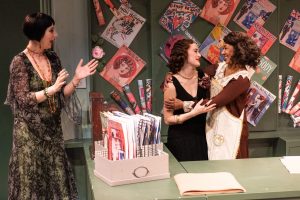 The world knows Betty Smith as the woman who wrote the coming-of-age novel A Tree Grows in Brooklyn, a minor (or arguable a major) American classic. The irony is that she considered herself a playwright rather than a novelist. "Becomes a Woman" has never before been produced, despite winning the Avery Hopwood Award in 1931 at the University of Michigan – along with the princely sum (for the Depression) of $1,000. The Mint Theater Company has seen fit to stage it. I am very glad they did.
Emma Pfitzer Price plays the lead role of Francie Nolan (the same name as the protagonist of A Tree Grows in Brooklyn), a 19-year-old woman working in the music department of Kress' Department Store. She is a pleasant young woman, who is often asked on dates by men who visit the shop, but she is never accepts. That changes when Leonard Kress Jr. (Peterson Townsend) shows up. And she eventually winds up what was called in those days "a fallen woman." Today, she would be called a single mother.
The pacing of the play is a bit slower than modern audiences expect, but the dramatic impact seems enhanced by the calm, insousiance of the first act compared to the emotional turmoil of Acts 2 and 3. Francie's family reject her in the second act. Her father (Jeb Brown) is a cop who claims to have a sympathetic view of fallen women until the woman in question is his daughter. Ma Nolan (Antoinette LaVecchia) is not much help. Meanwhile, her younger brothers (Tim Webb and Jack Mastrianni) are perfectly irritating and juvenile as younger siblings often are (your reviewer is the older of two).
As a counterweight to the family drama of the Nolans is the couple of Tessie (Gina Daniels) and Max (Jason O'Connell). Tessie works at Kress' and many years ago was also a fallen woman. Max drives an ambulance, adores Tessie, and just doesn't care about her past. Francie's partial salvation stems in large part from their support.
The rest of the cast have smaller roles, but there are no small actors playing them. I particularly liked Phillip Taratula as the Agent. He provides a humorous break at the beginning of Act 3 after the highly emotional Act 2. He is on stage only a few minutes but makes them memorable.
The play is not a musical, but because Act One is in a music department, we are treated to a handful of songs. Emma Pfitzer Price has a well-trained and more than pleasant voice shown off as Francie sings the song on the sheet music for sale (this is how music publishers made money before records became commonplace). Pearl Rhein as Florry accompanies her on the piano, and I wish the part of Florry were bigger. She is sort of a female wingman for Francie, and Ms. Rhein has a solid Brooklyn working-class accent to go with Florry's Brooklyn working-class outlook. Dialect designer Amy Stoller certainly did her job.
Rarely does the set designer get noticed, but Vicki Davis did a phenomenal job in creating a 1930s Five and Dime store that the crew turn into an apartment kitchen in just a couple of minutes. Cabinets and counters are transformed into a kitchen table and sink. It is worth watching during the first intermission.
Running Time: 2 hours 30 minutes including two intermissions.
Becomes a Woman is playing at New York City Center Stage II through March 18, 2023. For more information and tickets, visit the Mint Theatre website.