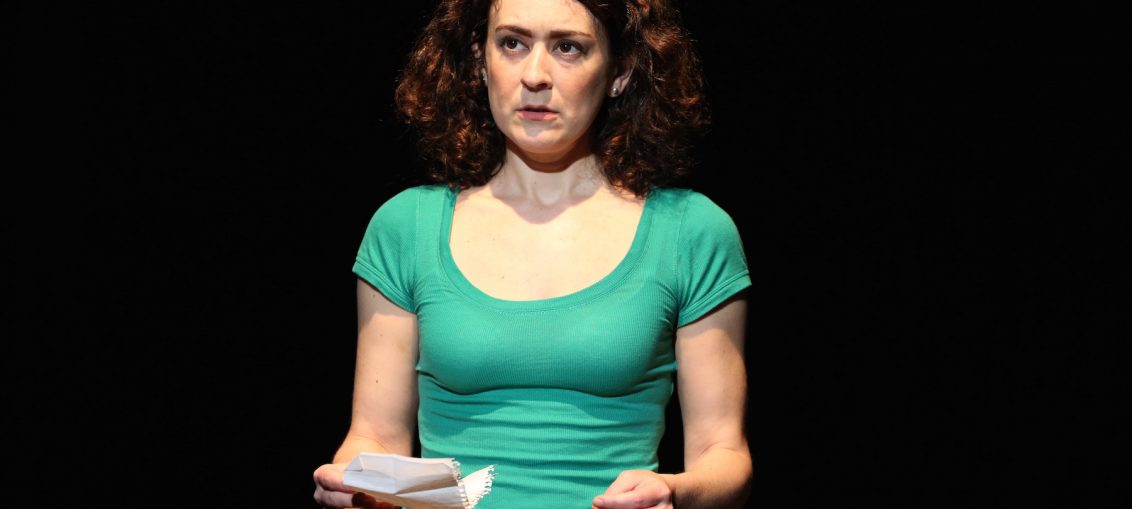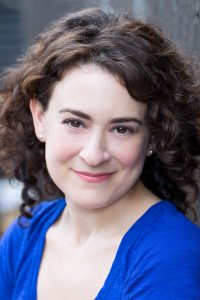 Jane Elias (Playwright/Performer) is performing at FringeNYC 2018 in "Do This One Thing For Me" – a deeply personal story about her poignant relationship with her father, Beni, a Greek Jew who survived Auschwitz and Bergen-Belsen.
The production blurb explains: "As she realizes she will not be able to grant his wish that he live to dance with his daughter at her wedding, she looks for another way to honor him and his legacy, traveling to Poland to take part in the March of the Living. An acutely observed portrait, filled with tenderness, longing and self-discovery, Do This One Thing for Me is a transcendental pas-de-deux between two generations and a daughter's love letter to her dad."
There has already been considerable praise heaped on this solo show and I asked Jane a few questions about her upcoming run at this year's festival and what we can expect from her highly successful play.
What was the main impetus for choosing to create this work?
After my father's passing in late 2010, the reality of Holocaust survivors' voices disappearing grew painfully stark. I think it forced me to more urgently confront questions about my responsibilities as a member of the next generation, and it further piqued my curiosity about how my father's early experiences and traumas may have informed the way I move through the world. Writing this play gave me an outlet to explore these questions surrounding family legacy and collective memory, and to share with audiences in both the asking and the remembering. But most fundamentally, it became a way for me to keep my dad alive.
How do you go about choosing the work you create?
It depends. Sometimes it's a voice I've overheard that becomes the foundation of a character, who becomes the seed of a short story, or a short play, or a poem. Other times it's a situation that interests me as a point of exploration, and I go from there. Or it's a phrase. Or a piece of music I've heard. Or the memory of the way something or someone smelled. I'm not immune to anything as a lure.
Tell us a little bit about the plot of your play?
The play charts my relationship with my dad over the years, from my early childhood to adulthood, and seeks to reconcile the tension between what he wanted for me and what I needed for myself. Interwoven throughout are excerpts of his testimony about his experiences during World War II.
What is your most favorite moment of your show and why?
I think my favorite moment is the first time I hear authentic laughter from the audience (of course, which particular moment this happens—if it happens—changes from night to night). There are obviously some serious themes and circumstances in this play, but there is also a lot of levity, and with the first laughter I think comes a collective relief. It's like, okay, I am allowed to have this human response, I'm not required to be somber, whew. And then we're all in it together and it's fun.
What are the biggest challenges in doing a one-woman show?
It's just a totally different animal. You don't have the same kind of unpredictability that can come with playing with other actors, so I think that surprising yourself and making discoveries becomes more of a challenge. It's mostly an inside job. That said, I'm not alone up there. Especially in a piece like this where there is a substantial amount of direct address, your audience becomes your scene partner.
Do you have plans for taking your work further?
I would love for more high school and college students to see the play; my hope is to start traveling to schools with it in the coming year.
What do you want the audience to leave with after seeing your work?
My hope is that audiences leave with a sense of having just shared a personal and at the same time universal experience, that whichever point of entry they found for themselves in the story of the play, they will leave the theater with our shared humanity resonating in their hearts.
What was the directorial vision for the piece?
I can't speak for my director (Tracy Bersley), but I can say that when I approached her about directing the piece, my goal was for us to discover together the most elegant and unadorned way to present this story onstage. I think its strength lies in its simplicity.
Why are you drawn to the medium of theatre?
It's immediate. It's alive. It's unrepeatable. It's human.
Why do you love performing at NYC FringeNYC?
This is my first Fringe, so I don't know the answer to that yet! But what I'm already liking in the lead-up to the start of the festival is the feeling of community and the collective buzz around everyone's shows.
What are the biggest challenges in doing a festival show?
Many of the venues are not traditional performance spaces, so you are quite limited tech and design-wise. But this can actually be a gift, because it puts the focus squarely on the material and on performance.
Performances are Sunday, October 14 at 12pm, Saturday, October 20 at 8pm, Sunday, October 21 at 6:30pm, Thursday, October 25 at 4:30pm and Saturday, October 27 at 4:30pm. The running time is 75 minutes. Tickets are $22 and $16 for seniors. Purchase at http://www.fringenyc.org/basic_page.php?ltr=D#DoThis. Check in for the show at the Fringe HUB, located at 685 Washington Street (corner of Charles Street). Look for the yellow FringeNYC ticketholder flag color. For more info visit https://www.DoThisOneThingforMe.com.