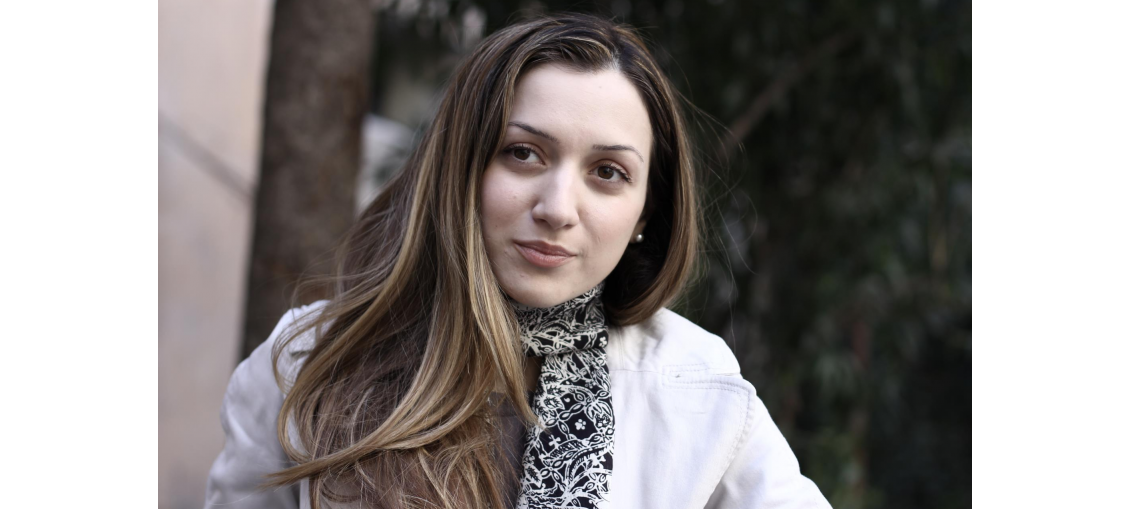 "Back home, I only observed people trying to blend in with their environment. But onscreen, I saw individuals. I saw freedom. I saw expressiveness. Every character in the American movies I soaked in growing up was a complete, unique individual with original motivations and a blasé disregard for the status quo. That is the life that I wanted," expressed Anna Cherkezishvili.
As the fervorous Georgian actress's career continues to take root, Cherkezishvili took the time to speak with Stage Biz for an exclusive dive into her path from war-torn childhood to current early career success.
"When I was very young, I loved the imaginary world of the theatre so much that I believed it to be true," told Cherkezishvili. "When I was 3 or 4, my mother took me to see a fairy tale. I was so distressed by the villain that I walked up to her after the performance and angrily asked her how she could be so bad. The cast and my mother erupted into laughter. Of course, she then explained to me that plays and movies are just stories."
Cherkezishvili's adolescent exposure to Western Art was limited, with authoritarian ricochets of former Soviet Union censorship forbidding interaction. The Georgian Civil War raged throughout the first six years of her life, socially isolating her family from the outside world and often preventing her from attending kindergarten. "It was an extremely difficult time for both my family and my country. After my parents lost their jobs, we had to figure out how to survive. It was impossible to find any food due to the instability of the market. Even in the midst of winter, our neighborhood shivered outside in line for hours just to buy a loaf of bread. Thankfully, my grandmother was able to send us food grown in the fields of her village."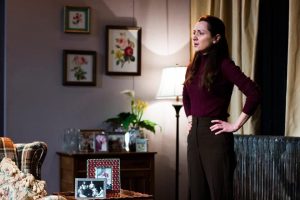 The family spent much time without electricity or gas, with isolated indoor hours passing only by candlelight. "I wore layer after layer of clothing, but I still felt cold. I remember being terrified by the volume of the gunshots I heard at random intervals. At one point, my mother and I narrowly escaped being shot when gunfire erupted in front of us on the street. A kind stranger picked me up and grabbed my mother's hand, running us to safety. I can still envision the procession of dilapidated buildings flashing past me as we fled."
The only child comforted herself by turning inwards, imagining worlds beyond the one in front of her. "There was very little joy in Georgia at this time, with so many on the verge of extreme poverty. Disaster could strike at any moment. I escaped from my loneliness in the comfort of my own youthful imagination, telling tales of happier times with my toys by the flicker of solitary candlelight."
When she was finally allowed access to the American cinema around first grade, she was blown away by such films as Star Wars, The Wizard of Oz, and The Lion King. "I vividly remember watching E.T. for the first time. I was amazed by the world Steven Spielberg had created. The film questioned possibilities that most people reject, constructing this imaginary world that left room for chance," she recalled.
Each cinematic fantasy sparked Cherkezishvili's passion, slowly laying the foundation for the career she would grow up to pursue. "Having liberation to do as you please, disregarding social norms, was a shocking concept to me. I was a girl, so I was taught to never stand out, to never try to be unique. Deep down inside, though, I wanted to be different.
When the time came to select a career path as a teenager, Cherkezishvili had her heart set on theatre. Despite thinking it was a rebellious career choice, her mother supported her dreams, and the budding performer soon began to study filmmaking at Georgia State University of Theatre and Film. Throughout her studies, she traveled to Europe for film festivals, sharpening her acting chops in short films. 
"I felt very comfortable in front of the camera. It was so much fun for me, but I didn't understand it on a technical level at that point. I knew that I needed professional training, and shortly thereafter moved to the U.S.," she explained.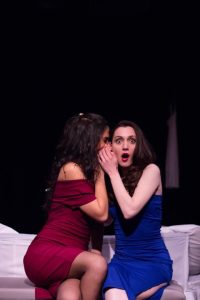 Her stage debut was in an original play titled Ako David, written and devised with a company known as Dramatic Adventure Theatre. The unmatched performance experience involved a weeks-long trek through Czechia, Slovakia, and Austria, where the cast taught theatre skills to the local Romani community while simultaneously creating the play they would later perform in New York City. 
The actress enjoyed the experience so much that she rejoined DAT for a trip to Ecuador the following year. "Working with such well trained groups of American actors, I saw firsthand how valuable training can be when approaching a role. I knew I was ready to pursue training of my own."
Cherkezishvili began to research conservatory programs in NYC, calling upon her network of industry friends. "The top conservatory programs in NYC are extremely selective. As an international student, you don't get many shots. I put my all into selecting my top few schools and preparing for the auditions."
In 2015, Cherkezishvili was accepted into Stella Adler's conservatory program. "My training fully elevated my understanding of acting technique. At the same time, I explored the dichotomy of restriction and freedom involved in being an actress who speaks English as a second language."
"I was working on a scene from A Doll's House and was finding it difficult to connect emotionally to the character. A teacher suggested that my scene partner and I restart the scene, speaking the text in our own languages. Though I spoke Georgian and my scene partner spoke Ukranian, the scene came to life. I use this method frequently when preparing for a role."
After graduating from Stella Adler in 2018, Cherkezishvili auditioned for multiple plays and companies, eventually landing a role in A Christmas Carol at The Heights Players. "Auditioning was nerve wracking when I first completed my training. I had to learn to trust myself and stay in the moment. I learned to leave my insecurities at the door, trusting only my material and presence. It was this mental change that helped me start booking work."
To date, Cherkezishvili has completed an additional year of training at HB Studios, and performed in a constantly growing list of NYC shows. A career highlight so far was No Friends, an original play written by Myrna Davonne. "I really connected to my character, who was a Georgian international student. She goes through a period of loneliness, but eventually finds acceptance."
Cherkezishvili's bold performance in No Friends caught the attention of Lena Gloria, who invited her to join the Global Forms Theatre Festival at Rattlestick Theatre. Together with Gloria and Davonne, she is virtually collaborating on a project entitled Inside the Artist's Mind. "Global Forms is striving to connect international artists in US theatre. Our project focuses on the experience of being a female artist. The audience sees actors onstage, envisioning them as confident and brave people. We want to delve into the real challenges of being a female artist, including what it is that drives performers to play these characters."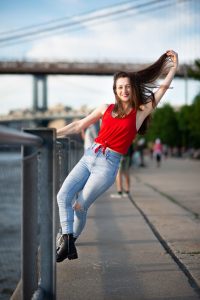 The ardent actress will also portray the lead in Hannah, a play following the life and experiences of Georgian writer Rusudan Tchubabria. "Rusudan arrived in the US with her husband and children, hoping to pursue the American dream. She was soon hired to be a caretaker for an elderly woman. The play follows their relationship and bond over the course of years. The warm narrative is very much an immigrant story. It's similar to so many women who come to the US to find work. I am thrilled to be portraying Rusudan. The creative team is hoping to greenlight the play with the Georgian Cultural Center," describes Cherkezishvili. 
Though NYC theatre was hit hard by the COVID-19 pandemic, Cherkezishvili has continued to find movement and purpose in her career. "I finished my training at HB studios virtually after the pandemic hit, and since have participated in several virtual readings." No matter what, the eloquent actress implores her community to continue working in whatever ways they possibly can. "Theatre reflects its time and surroundings, and it's been fascinating to see how the pandemic has manifested in the work being created today. In hard times, we can use our feelings as a catalyst for creation. Our job as theatre artists is to bring joy to the world; this kind of energy is needed now more than ever."