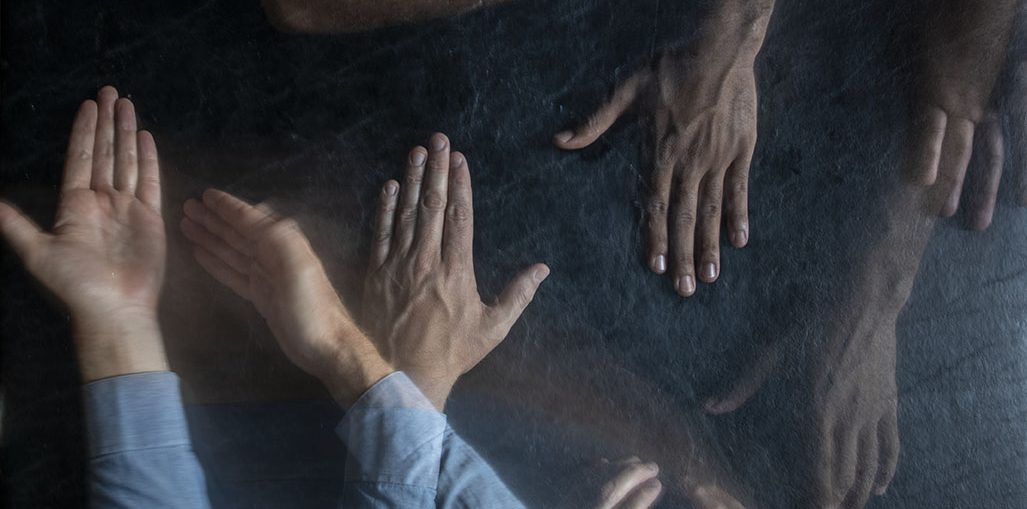 It's 2021. We made it. Now what? For those of us fortunate enough to have survived (though not without scars) the year that no one could have imagined, we enter the new year less naive and more prepared for the unexpected. 
Fortunately, one of the annual delights that kicks off each January with surprisingly fresh performances from local artists and exciting international companies has returned. The Public Theater's Under the Radar Festival is back for its 17th triumphant year, albeit differently than before. Like everything else, the festival's offerings are confined to virtual viewings and one very personal phone call. 
The artists and curator (URT Festival Director Mark Russell) of this unprecedented Under the Radar had to consider Zoom fatigue, content oversaturation, and demand for a higher level of excellence to hold even a home audience's attention. 
The benefit is that The Public has had a chance to get its feet wet in 2020 with this new medium of performance markedly contrasted from a film but unlike any traditional or unconventional live performance. A new, distinct genre has been born out of the crisis because art always finds a way. 
Another fringe benefit of this creative conundrum? UTR shows can be notoriously hard to score a ticket to see. International, national, and local arts presenters in town for the various conferences, along with New Yorkers recovering from the Christmas tourist rush who want to see some smart, provocative new work, all are competing for seats. 
This year, The Public has made all of their UTR digital and live-streamed performances free to view, and therefore much more accessible, regardless of income, location, or availability. That's something that would make The Public's founder Joseph Papp extremely proud.
A Thousand Ways (Part One): A Phone Call
The only UTR event that required advanced and confirmed booking ahead and is completely sold out for its run is A Thousand Ways (Part One: A Phone Call) by U.S. company 600 Highwayman, written and created by Abigail Browde and Michael Silverstone. The performance depends on two people connecting on a phone call with a single facilitator. It was also my first theatrical experience of the year (outside of Ratatouille the TikTok Musical). 
The instructions were to call a number at your scheduled time and be alone in a quiet place. If you don't show up, the show doesn't go on. I was relieved that the interactive event didn't involve Zoom or any other form of visual cues. Without reliance on sight, that connection felt more intimate, and with different senses (and self-awareness) not as engaged, the imagination was activated. 
Once on the call, the facilitator, with a robotic voice akin to Radiohead's song "Fitter, Happier," told us to choose our roles of "A" or "B" and informed us that we were to answer the questions as directed but not to speak otherwise. She (it was a female robotic voice) told us that "words aren't enough, but they're all we have." How incredibly poignant for the times we live in!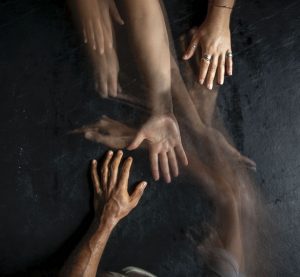 "B" and I were then asked a series of questions, given directives, and visualizations. It seems relatively straightforward, even unremarkable. And yet, the interaction was one of the most profound and meaningful immersive theatrical encounters I've experienced, partially due to its simplicity but mostly its ability to tap into the desperate urge to connect to another human being.
Through the questions, "B" and I revealed ourselves until we were strangers no more. I found out that he has black hair, hazel eyes, and is younger than me. He came from a long line of Jewish bakers and kept their recipes but rejected their Orthodoxy. As a kid, he was into martial arts, maybe still is. He's good in an emergency and has saved someone's life.
I was surprised at my vulnerability bubbling up when a perfectly normal question asked with such directness by the robotic voice prompted a swell of emotion and had me fighting back the tears. 
There was no posturing or showing and hiding as one might do on a first date or interview. Nothing was performative about it from any side. And there was not a moment I felt distracted, or my mind wandered. I was rapt with attention the whole time until the hourlong encounter ended all too abruptly. It was the first time a stranger safely became a new friend in months. 
Borders and Crossings
Borders and Crossings is by award-winning poet, playwright, performer, graphic artist, and designer Inua Ellams. He wrote Barber Shop Chronicles which took both The National Theater of London and BAM (Brooklyn Academy of Music) by storm with its colloquial and charming but powerful representation of Black men communing in barbershops across Africa and the U.K.
Born in Nigeria to a Muslim father and Christian mother who emigrated to England when he was twelve, Ellams has a great deal of personal experience with migration due to sectarian violence and understands how it feels to be an immigrant and outsider. 
But having those experiences isn't what makes him a compelling artist. He also has a great deal of compassion and is a masterful, vivid storyteller. He has a keen sense of observation of not only the human condition and struggles but the universal spirit of humanity that makes his characters come alive and feel like family, friends, and neighbors, even when treading on difficult topics. 
That compassion shines through in how he approaches his work. "Dolphins," one of three pieces read in Borders and Crossings, was created as a collaborative effort with young migrants and refugees by transcribing their experiences and recollections into a story. 
His injection of humor and joy despite challenging or almost insurmountable circumstances makes the characters relatable and likable. Ellams focuses on the more personal, human aspect of the migrant experience instead of offering figures and numbers of lives lost.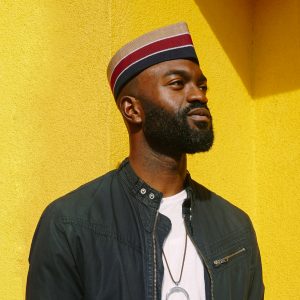 "Icarus" is a tale much like the myth. But in Ellams' telling, Ikenna (aka "Rust") is a spirited, willful young lady who seeks to cross the ocean to get to the safe shores of Italy and builds wings to lift her above the treacherous sea where so many have perished while trying to cross. 
There are some nods to Shakespeare's The Tempest — longing for forbidden Italian coasts, magic, wisdom, and the violence of the vast waters — and to the myth from which it is inspired. But this child's act is seen as heroic and honored as such, even in her defeat. Ikenna's mother proclaims, "My daughter was brave, accomplished, and unmatched in zeal. She did the unimaginable and dared to dream."
The drawback to Borders and Crossings was its presentation, which was essentially a Zoom reading. The actors and stories were absorbing, but it lacked any production values or interesting use of the new form of media still being navigated. I couldn't quite visualize how it would be produced live either. Perhaps work like this would be the most potent and best served in a school or educational setting.
Rich Kids: A History of Shopping Malls in Tehran
Of the three productions I'm reviewing for Under the Radar's 2021 virtual edition, Rich Kids: A History of Shopping Malls in Tehran was the most innovative and used our new forms of performance media cleverly, creatively, and effectively. Rich Kids: A History of Shopping Malls in Tehran is written by U.K./Iranian-based Javaad Alipoor and performed and co-conceived by Alipoor and Kirsty Housley. I braced myself for the disappointment of another Zoom reading, especially when the show opened with the two performers streaming live from their slightly unkempt apartments. 
But my initial apprehension was instantly quelled as the pair took their participants on wild a ride, switching back and forth between several contemporary forms of interactive media (Zoom, YouTube Live, Instagram feed and hashtags, and Instagram Live) at rapid speed.
The immersive virtual experience explores the world's history and human society as told through consumerism, capitalism, and digital culture. The anchoring story follows Hossein, a privileged yet aimless son of a wealthy Iranian who rose to elite status and power in the years following the turmoil of Iran's revolution, and his middle-class paramour Paravash.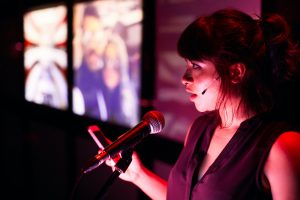 The tale of their reckless, hapless behaviors driven by boredom and excess unfolds through instructions to scroll backward and forward through Instagram feed devoted to the duo, interrupted by prompts to explore hashtags relating to international rich kids, defiantly flaunting their unearned spoils of luxury, blind to the chaos and suffering of others. 
Once viewers have fallen down the social media rabbit hole, Alipoor and Housley switch back to YouTube live. With haunting, eerie visuals, they bombard us with encyclopedic knowledge on fractured identities, crumbling societies, and the impact of human greed and destructiveness on our world, fueled by entitlement and the need to consume.  
Alipoor and Housley's research is remarkable and often disturbing. It's blasted at you so intensely there isn't much time given to absorb the chilling facts fully. The glimmers of harsh realities about how we arrived at this moment evoke doomscrolling; it also paints a fascinatingly accurate portrait of human society's past, present, and looming future. 
But as intense and informative as Rich Kids: A History of Shopping Malls in Tehran is, it's also widely entertaining. Equal parts thriller, drama, foreign film, documentary, and romantic comedy, it's an urgent, engaging exploration social commentary performance piece that must be experienced to be appreciated!
The Public Theater's 17th Annual Under the Radar Festival runs from January 6-17, 2021. All events are virtual and free. For tickets and more information, visit: publictheater.org