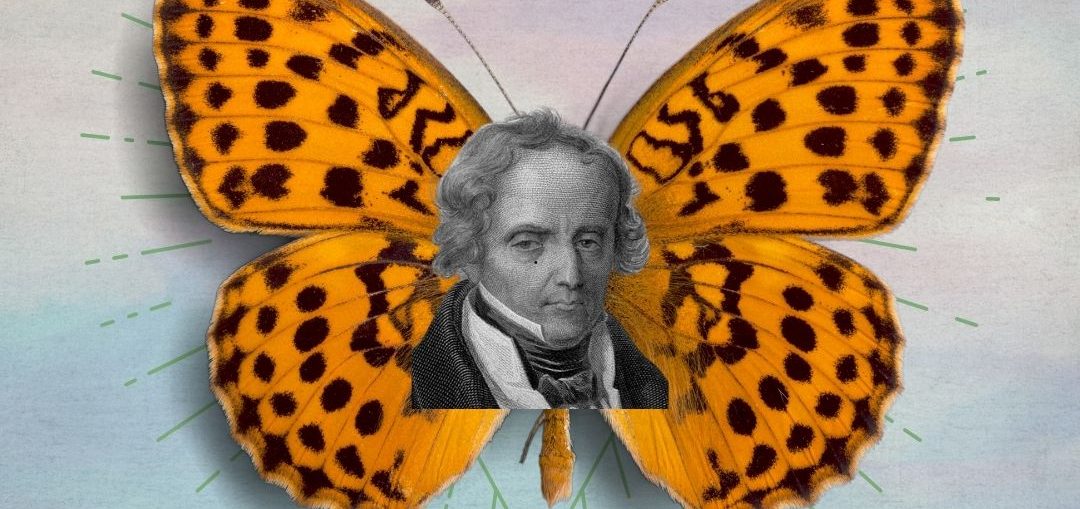 This little puppet show concerns Xavi, a little girl who has been sentenced like the rest of us to spending the pandemic in our homes. Her mom orders her off the video games and tells her to go to sleep. And that is when the fun begins. As she waits for sleep to come, her imagination takes over. Enter Xavier de Maistre (who wrote a book called Journey Around My Bedroom while under house arrest a couple of centuries ago). He is a great explorer; something Xavi aspires to be. She challenges him to a duel, assists in the repair of his "Amazing Flying Contraption (patent pending)" and together they explore the window and a painting on her wall.
As children's theatre goes, the show is above average with a decent script, simple but amusing puppets (which you can download from the internet and make your own), and a couple of songs that stick in the mind more than most. Yet, where this production really shines is in the way it has adapted to live streaming, not just making a virtue of necessity but making the most of the opportunity Zoom and the like offer to theatremakers.
One of the things that distinguishes children's theatre from the more grown-up variety is interactivity. Adult theatre requires one to sit and watch, occasionally applaud and sometimes laugh. Kids, however, will shout out in the middle of a scene "Look out behind you!" In-person theatre becomes a riskier proposition because the audience members could try joining the cast at any moment. Often, this is distracting for other members of the audience, the cast and almost anyone in the building.
Here we have a production that uses the mute and camera-off buttons to control that youthful enthusiasm. When there is a moment for interactive theatre, those microphones and cameras come alive and bring the kids right into the action – helping Xavi learn a song, for instance. Playwright Dianne Nora and Director Jaclyn Biskup built interactive breaks into the play, allowing the kids to be kids and at the same time, keeping control of the show. It is a more than clever use of technology.
At the other end of the technology scale are the puppets themselves (designed by Myra G. Reavis). They are simply paper cut-outs on the end of a stick, the kind of project the art teacher in second grade might break out Friday afternoon before a long week-end. And this is why the kids take to them. The fact that you could download the image and make your own to play along with Xavi and her visitor heightens the children's sense of participation.
Because it is a puppet show, the cast of Starr Kirkland, Laura Kay and Ashley Kristeen Vega have to get by just with their voices. While Xavi is played just as a normal little girl and her mother a normal somewhat tired parent (these days, no parent is well-rested), Xavier de Maistre is given a French accent last heard when John Cleese as a French knight taunted King Arthur in Monty Python and the Holy Grail – it works wonderfully.
Running time: approximately 35 minutes without intermission.
Journey Around My Bedroom will stream live January 8 at 7 pm Eastern Standard Time, January 9 at 2pm EST, and January 10 at 11 am and 2 pm. It will also be available on demand from January 11 to February 11, 2021.
For more information and tickets, visit the New Ohio Theatre's website. https://newohiotheatre.org/