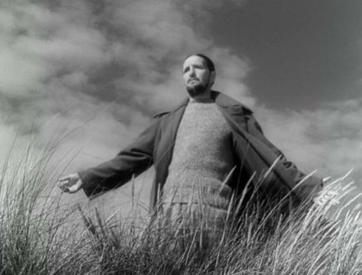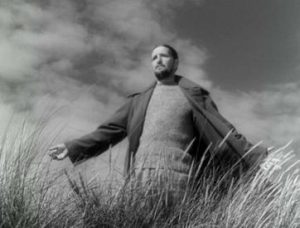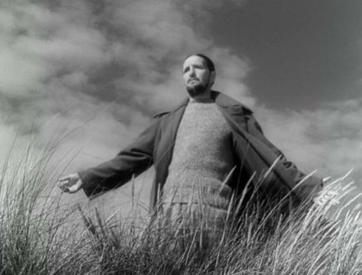 Now in its ninth year, Lincoln Center's white light festival explores ways of  better understanding one's self and others.  While there are no easy answers, generous programming in and around the complex provide artistic responses to seeking inner peace and fellowship.  Here at Stagebiz we are excited about, well, the stage, let's make an exceptional exception.  white light's first week included one of cinema's greatest seekers: Carl-Theodor Dreyer (1889-1968).  His disquieting Ordet (The Word, 1955), screened on October 18 at the Walter Reade Theater, illustrates the interchanging properties of "light" and "dark."
The Danish director made only four feature films.  Three are classics.  The silent The Passion of Joan of Arc (1928) depicts the saint's trial and execution.  Based on court transcripts and shot in tight close-ups, the film is both harsh and beautiful.  An unsilent, silent film.  The protagonist of the mostly silent Vampyr (1932) is way too inquisitive for his own good, leading to a Gothic creep-out.
Ordet, too, seeks truths in an ordinary but no less charged charged environment. Dreyer and cinematographer Henning Bendtsen tell the story in 114 shots.  The Borgens are prosperous farmers led by stern, pious patriarch Morten (Henrik Malberg).  Oldest son  Mikkel  (Emil Hass Christensen) is a good man lacking faith, most likely because his father talks about it nonstop and his brother Johannes (Preben Lerdorff Rye), suffered a nervous breakdown in the seminary and now believes he is Jesus Christ.  Youngest brother Anders (Cay Kristiansen) is preoccupied with Anne (Gerda Nielsen), daughter of Morten's enemy Peter Petersen (Ejner Federspiel), a tailor whose differing religious views don't prevent jealousy of the Borgen's prosperity and insensitivity to others.
The male characters feel and say a lot, but the light of the film is Mikkel's wife Inger (Birgitte Federspiel).  She handles the men in the family with grace and ease.  Her prolonged labor forms the film's second half.   Her confinement is realistic without graphic details.  "Blessed,""miracle" and the phrase "baby joy" that Dreyer mercifully never lived to see overused in what passes for contemporary entertainment reporting  (he was also a film critic) take on different meanings.  Federspiel, who was pregnant when filming began, allowed Dreyer to make an audio recording of her own labor pains to insert in the sequence.
Ordet's ending is all over the Internet – not here.  Dreyer was that great a filmmaker and artist to do it.  The great Roger Ebert gave away nothing either, except curiosity to see it again or for the first time.  He wrote, "When the film was over, I had plans. I could not carry them out. I went to bed. Not to sleep. To feel."
The British Film Institute's pristine print proved yet again that experiencing film, especially a masterwork like Ordet, is always more rewarding in a large screen instead of small one.
The white light festival continues through November 18, 2018.
Film Society of Lincoln Center programming is listed on their website and app.
The British Film Institute website. provides a good introduction to Dreyer's films.
Roger Ebert's review is here.on his website.