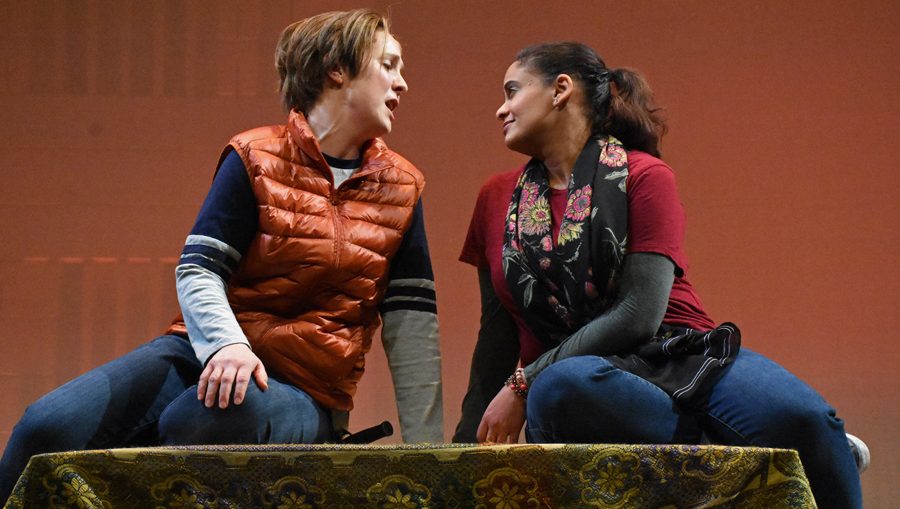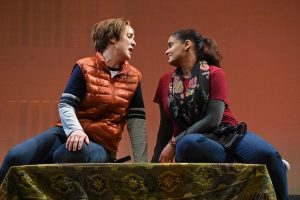 Because early opera is highly regimented and at times surprisingly experimental, the right performance space makes all the difference.  The little OPERA theatre of ny (LOTNY) presented the NYC premiere of Johann Adolph Hasse's "Piramo e Tisbe" at the Baruch Performing Arts Center on the East Side.  The CUNY campus housing the theatre is in the corporate, no-frills Kips Bay neighborhood – making its intimate size ideal for students and those new to opera.  Since the sold-out audience consisted primarily of students, and Hasse's 1768 opera (revised, 1770) was new to most likely new to everyone else, LOTNY and the New Vintage Baroque orchestra conducted by Elliot Figg  proved both outstanding musicians and educators.
Like Salieri, Hasse (1699-1783)'s long career was overshadowed by Mozart.  That's understandable and can be unfortunate.  It's like looking at only Ansel Adams  without looking at photographs taken by his WPA contemporaries.  After listening to  "Piramo e Tisbe", Hasse's music is melodious and merits further listening.
Librettist Marco Coltellini's faithfully adapted "Pyramus and Thisbe" from Book IV of Ovid's "Metamorphoses".  The teenagers Piramo  (mezzo-soprano Sarah Nelson Craft) and Tisbe (soprano Summer Hassan) defy their feuding families and large garden wall separating them by running away only to tragically cross signals.  Their love story is the same Shakespeare parodies in "A Midsummer Night's Dream".  (While Frederick Ashton and George Balanchine's ballets ignore it, the Mechanicals' performance is the hilarious highlight of Benjamin Britten's opera).  Hasse's opera depicts the two as earnest but fated by circumstances beyond their control.  Their plight is personified by Tisbe's strict Father (tenor Glenn Seven Allen) and the garden wall splitting the stage in half that the two manage to breach.
LOTNY's Artistic Director Philip Shneiderman updated the Babylonian setting into an unspecified, modern Middle East location, thereby giving the story a bittersweet timelessness.  He also populated the opera with non-singing parts (all played by Giovanni Da Silva and Hunter Hoffman) including Father's bodyguards, Tisbe's handpicked fiancee, and the lion who frightens her in the forest.
These additions enhanced what is essentially a long conversation between the young lovers.  However, the two were engaging thanks to Craft and Hassan's passionate singing and acting.  Though entwined, Hasse gave them distinct musical personalities to build on: Piramo is clever but besotted; Tisbe returns his (no gender ambiguity here, mezzos often portray young men) love, but comprehends the consequences.  They made a perfect pair.
"Piramo e Tisbe" proved that grand opera need not be grandiose.
 Running Time: 100 minutes