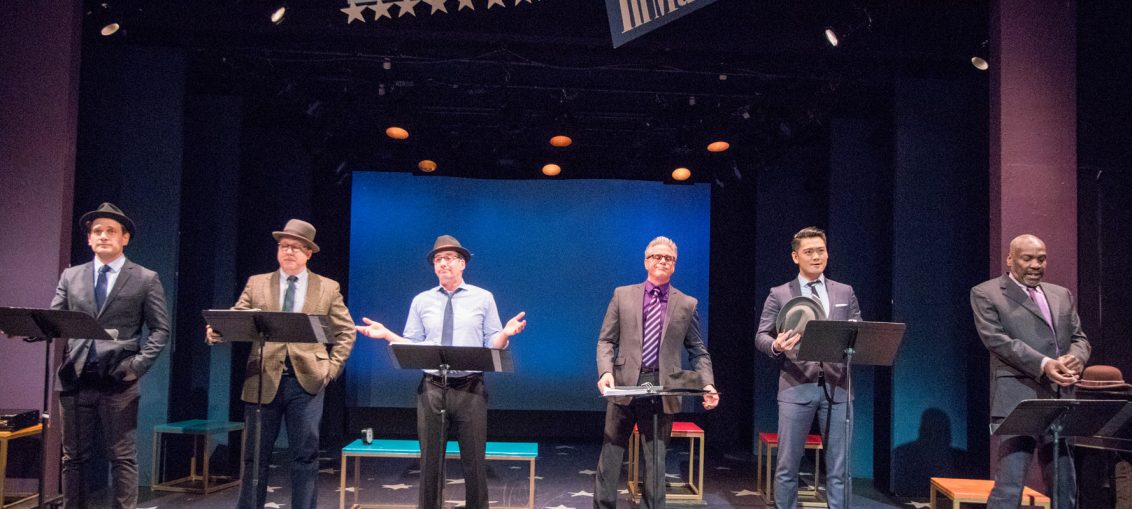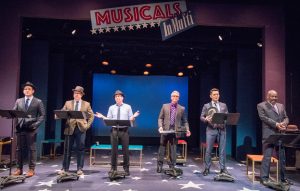 Listen to the original Broadway cast recording of "Subways Are for Sleeping." Whatever played at the St. James for a disappointing 205 performances in 1961-62, this is an album of a hit. It opens with a scintillating Jule Styne overture, encompassing subway effects ("Ride Through the Night"), typical Styne rhythmic sass ("Comes Once in a Lifetime"), tuneful Christmas cheer ("Be a Santa"), and the big warm ballad that should have become a standard ("I'm Just Taking My Time"), all wrapped up in some of the best orchestrations Philip J. Lang ever wrote. (This overture opened the second act of "Hey, Look Me Over!," Encores' recent evening of excerpts from second-rank musicals, and it rocked City Center like an earthquake.) From there it's one urban delight after another, with Betty Comden and Adolph Green's polished and frequently hilarious lyrics giving voice to a community that would be so unfamiliar today as to border on the surreal: New York's drifters, deliberately homeless, but well-dressed, articulate, and happy to trade a permanent address for freedom from worldly care.
But "Subways" is pretty much forgotten, except for the notorious publicity stunt that accompanied it: Producer David Merrick invited seven New Yorkers with the same names as New York's theater critics to see it, asked them to say nice things about it, and published an ad with their photos and rave reviews. And those of us who can't reconcile such desperation with such a dynamic cast album finally can see what happened between these excellent songs, with the York Theatre Company's Musicals in Mufti presenting a vest-pocket "Subways" through March 4. It's less Mufti (Indian for "in street clothes") than usual, with some swell 1960s skinny ties and fedoras, and one character, the seductive Martha (Ginna Milo), clad in a bath towel. The actors carry scripts, and James Morgan's set is minimal, but Lacey Erb's flavorful projections give us a fine sense of time and place.
So how's the book? Well, it's pretty bad, though not as bad as those of us who care about such things had been led to believe. Adapted from a collection of short stories by Edmund G. Love, it reduces his many characters to a standard two-couple musical-comedy format: Angie (Alyse Alan Louis), an ambitious young journalist striving to get past the empty fashion articles she's been assigned, poses as a homeless waif to research this singular, off-the-radar community. That leads her to Tom (Eric William Morris), a fallen real estate tycoon who now prefers hanging out on a Grand Central bench and finding odd jobs for his rootless friends, and makes all the money he needs by walking a wealthy couple's dog. Angie goes missing and her magazine offers a reward for her return, prompting Tom's buddy Charlie (David Josefsberg) to consider turning her in, providing enough money to pay the hotel bill of Martha, whom he's been romancing, and who regularly tricks her gentleman callers into ponying up for the Chinese takeout she orders.
Thus, three out of our four principals are scammers and deceivers, and Comden and Green don't make it easy for us to root for them. They do provide some funny one-liners, and they flesh them out with ballads and comedy numbers that rival anything in the other New York musicals they wrote with Styne, "Bells Are Ringing" and "Do Re Mi." "Swing Your Projects" is Tom's still-timely recollection about how he forged a real estate empire by borrowing against uncompleted projects to float loans for more ("Donald Trump," the guy behind me whispered to his wife). "I Was a Shoo-In" is the hysterical "musical-dramatic playlet" Martha wrote for her beauty contest competitions, a bewildering amalgam of opera, tap, and Civil War clichés. "I Just Can't Wait" is Charlie's surprising wish for Martha, best not revealed here and turned into an absolute show-stopper by Josefsberg, who's happily up to Styne's challenging high notes. Morris, with a good deal more voice than Sydney Chaplin, the original Tom, is rewarded with two gorgeous Styne ballads, and it's nice to see how securely Comden and Green wove both into the narrative. Louis, who's also Mrs. Morris, does well by "Girls Like Me," her rueful ballad of succeeding in business but failing in relationships. I'm sorry Mufti doesn't include her other big number, "I've Said It and I'm Glad," but apparently that was dropped during the original run. Seasoned pros such as Beth Glover and Gerry McIntyre fill out the chorus and bit parts, and David Hancock Turner (piano) and George Farmer (bass) serve up both that spectacular overture and the entr'acte. Stuart Ross directs, with perhaps too much embroidery—do we really need French masterpieces in the Met coming alive to back up Tom and Angie on their duet?—but he handles the stage traffic, and there's a lot of it, efficiently.
It's never easy cobbling short stories into a cohesive dramatic arc, though Abe Burrows and Rodgers and Hammerstein didn't do badly by Damon Runyon and James Michener. Comden and Green's stage mechanics feel somewhat artificial here, with too many coincidences (I just happened to be at this subway stop when this character was also there, etc.), and their protagonists are less likable than usual. It's a fascinating milieu, though—were subways really packed with well-turned-out, non-begging homeless folk 60 years ago?—and the cultural references, to things like "Peter Gunn" and the IND and BMT and IRT, call up a happier, more innocent time. If you're into second-rate musicals from Broadway's Golden Age, a visit to this "Subways Are for Sleeping" is a must. And even if you're not, you should buy the cast album.
Running time: 2 hours and 5 minutes with one 15-minute intermission
Performances of Subways Are for Sleeping take place through March 4, 2018 at The Theater at Saint Peter's, 619 Lexington Avenue. Tickets are available at https://yorktheatre.org/buy-tickets.