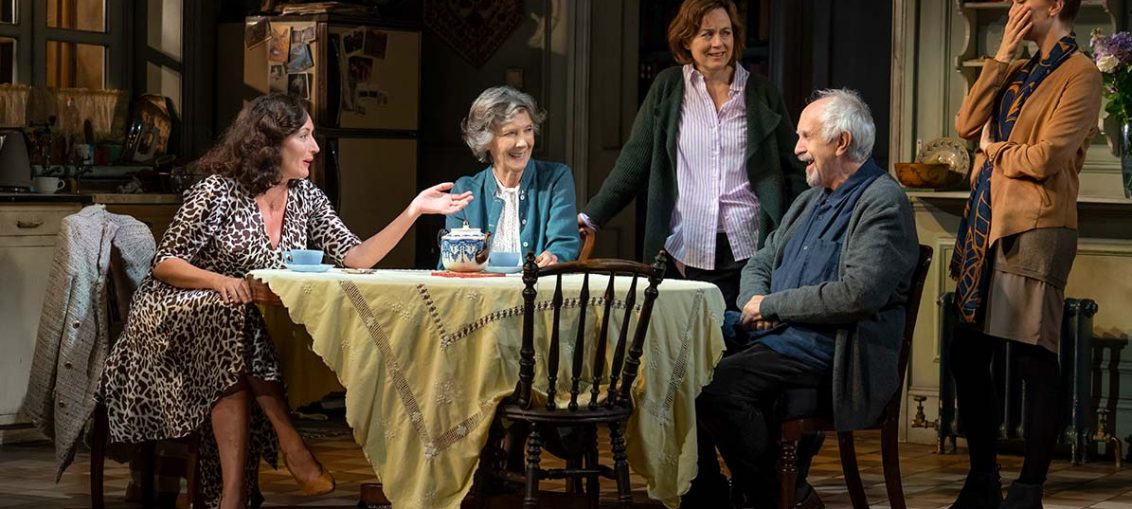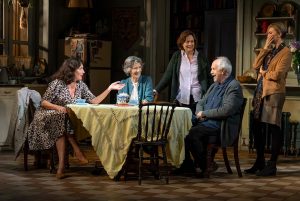 Back in elementary school, we all learned that a story has a beginning, a middle and an end. Apparently, playwright Florian Zeller was absent that day, or perhaps, he merely couldn't be bothered to edit his script. Despite a fine and talented cast led by Eileen Atkins and Jonathan Pryce (two of their generation's finest who are at the top of their game), supported by the finest set design and lighting tricks, Director Jonathan Kent and the Manhattan Theatre Club have a broken production on their hands. They don't have enough duct tape to fix it.
The story (defined loosely) involves a couple married for half a century, Andre (Mr. Pryce) and Madeleine (Ms. Atkins). He is retired from a glorious writing career and seems to suffer from Parkinson's Disease; I presume this based on Andre's shaking right hand and his memory problems. Yet, sometimes the shaking stops and his mind is clear. Eventually, we realize these are flashbacks to happier times.
The couple have two daughters, Anne (Amanda Drew) and Elise (Lisa O'Hare). Anne seems to be the practical one who has come to sort through daddy's things – why? Has he died? He's still on stage. Or has mom died, and dad needs to go to a home. Perhaps neither or both. Schodinger's Cat would be in awe of Zeller's knack for ambiguity.
Rounding out the cast are The Woman (Lucy Cohu – who might either be a long lost lover of Andre's or the lady from the nursing home he's headed to) and The Man (James Hillier – the boyfriend of Elise who is a realtor. Has he come to list the family home?). Zeller can't even be bothered with names for these two.
And does it really matter? Zeller has Andre say "People who try to understand things are morons." I would have felt insulted, but by the time that bon mot came about, I didn't much care what was happening to the characters.
On the credit side of the ledger, there are Pryce and Atkins who are simply wonderful in making some kind of sense of the non-linear storytelling. The supporting cast more than hold their own, and they don't seem intimidated in the least by the two leads.
All of the action occurs in the kitchen of the family home an hour's drive from Paris, and Anthony Ward (who also did the costumes) has created a completely believable and elegant home that has seen better days without quite decaying. In that, he is more direct than Zeller, and more enjoyable. Hugh Vanstone tries gallantly to clarify the muddle of who is alive, dead or in between with his lighting, but it is a lost cause.
Indeed, the efforts of the cast and creative team to salvage this misbegotten script make it worth the trip to the Friedman. It reminds me of the saying in science, "it's not even wrong." This production isn't even bad.
Running time: 90 minutes without intermission.
The Height of the Storm is playing at the Samuel J. Friedman Theatre, 261 West 47th Street, New York City, through November 24, 2019. For more information and tickets, visit the Manhattan Theatre Club's website.