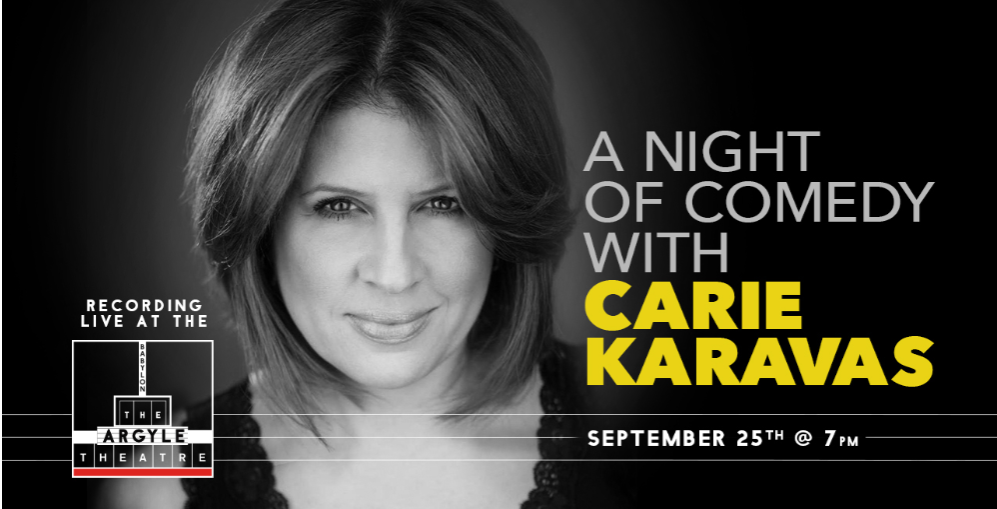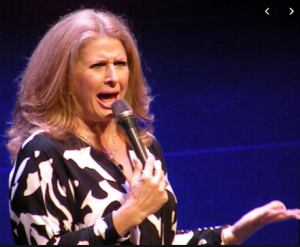 Photo: Courtesy of Google
Long Island is a never ending bevy of comedic genius. There is no denying the incredible talent that has poured forth from the mouth of the comedy circuit on this tiny island 20 miles easy East of Manhattan over the last 100 years. From Lenny Bruce to Rosie O'Donnell and Eddie Murphy to Ophira Eisenberg. Long Island boasts the best. That is no different with the inimitable Carie Karavas. This past week At 7pm on September 27th at The Argyle Theater in Babylon Long Island this very true statement was no different. Carie first started stand up comedy in 1990. When I first jumped into the Long Island Comedy scene in 1999 Carie was there, already taking the comedy scene by storm.
          Carie is a mainstay of what is a very niche tight comedy scene on this Long Island that has given so much to the world and entertainment industry. Car
ie is a tough cookie with a lot of personality. She has appeared on New Joke City and is a regular at Mohegan Sun and Las Vegas. She has been featured at the world famous Montreal Comedy Festival and appeared on the now canceled sitcom "Kevin Can Wait". The first sitcom ever filmed on Long Island which gave many Long Islanders opportunities.
          There are always big laughs when Carie takes the stage and her ability to adapt to any environment and identify with any audience knows no comparison. This was true again at The Argyle Theater where she taped her first comedy special with an eye on Netflix. I had the opportunity to chat with this great comedian this past week after her recording to see how it all went down.
D.B. : Carie, thank you so much for doing this. I want to get right into it. When did you first realize you were funny?
Carie: Since birth. (laugh) I honestly didn't think I was funny. I was a loudmouth. A wise ass. I got on stage after dating a comedian back in 1985 and by 1990 I was doing stand up.
D.B. : When was the first time you stepped on a stage?
Carie: It was 1987 at The Comic Strip. I was taking a class taught by Gabe Abelson. I went on stage with a baseball cap and a box of Pringles. I just told the audience I was going to eat on stage because I'm from Brooklyn and that's what a Brooklyn girl does. I don't even remember if anybody laughed.
D.B. : Who inspires you in comedy.
Carie: Oh. Keith Anthony. I'm in awe of his Supernatural Powers. Someone I've know a long time. He's just great.
D.B. : You've accomplished so much as a stand up. Are there any comedy goals left?
Carie: I'd like a sitcom.
D.B. Well, you have been on Kevin James Show, "Kevin Can Wait".
Carie: Yeah, but I want my own show.
D.B. : Do you have a dream venue?
Carie: Madison Square Garden. It's still the pinnacle of comedy.
D.B. : How was your recording at The Argyle Theater in Babylon?
Carie: It was great. But a fire alarm went off eight minutes into my set and the firemen had to come and I had to start over which wasn't easy. That audience just heard those first few minutes. So I started over and it went great. The recording will be released soon.
D.B. : What are some mistakes you feel comedians make?
Carie: You're an artist up there, so it's hard to make a mistake. I'd say stop addressing people in the crowd. People who interrupt with noise. Not necessarily a heckler, Stop interrupting your own work to deal with loud idiots. Oh and don't drink where you work. I talk to many comedians about not drinking while they are working at a club.
D.B: Do you have any advice you'd give new comedians?
Carie: Don't worry about the money. Worry about the laughs. Be friends with everyone. Someone from your group is going to hit. They may not become famous but those people will lead you to the next step and the next person who will book you.
D.B. Any great stories about comedians you admire that you met?
Carie: I was really excited to meet Andrew Dice Clay last year. I used to play a character based on his, Andrea Nice Day. I really wanted to meet him and tell him about it. I was on a show at Maguire's and after my set I rushed to Governors. I got to the green room to say hi and he kicked me out immediately, I wasn't able to get one word in before he told me to leave a few times. I was thrown out twice that day by Dice.
D.B. This next question is a little off topic. Is there a secret conspiracy or topic you'd like to start?
Carie: The FDA throws too much poison in our food. Wake Up America!!!
D.B. And my last question for the evening? Where do you see yourself in 30 years?
Carie: A nursing home. (Laugh)
You can check out Carrie most weekends at Long Islands Comedy Triumpherant,  The Brokerage, Governors or Maguires most weeks
where Carie lets loose her special brand of in your face comedy. Shes like a combination of Don Rickles, Rosie O' Donnell and Joseph Stalin. A funny lady not to be reckoned with. Go see her do stand up or forever say you didn't.
Check out whats coming up at Governors – https://www.govs.com/
To check out what else is coming up for Carie – https://www.cariekaravas.com/