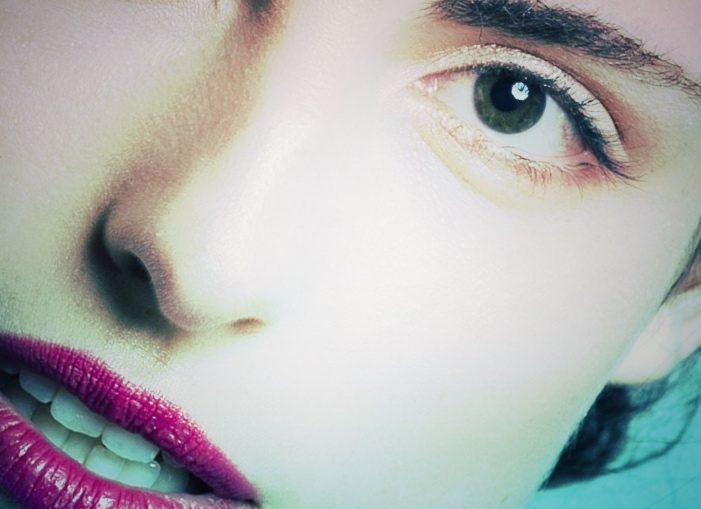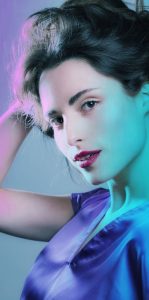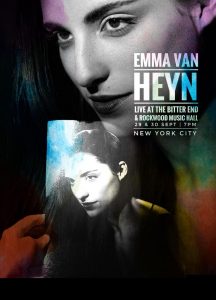 Emma Van Heyn is a quirky millennial memoirist using music as flypaper for her unique perspective. She is one of those actor/pianist/storyteller/composer artists that create instant fans on a first viewing. We are seeing the epic rise of this breed of multi-skilled performer that are equally strong as musicians and actors, able to craft original monologues, lyrics and compositions to craft a powerful theatrical experience. Van Heyn has a mighty vocal instrument that booms out of her slight frame with the force of a cannonball. She has a strong, sensual sound that ricochets around the room filling it with warmth and receptivity.
She has the feistiness of an Ani Difranco mixed in with the story songs of a Mary Chaplin Carpenter and the humor of a Meryn Cadell. Her songs tell great stories. Her stage presence is a mixture of watching Norah Jones and Billie Eilish at the same time. At one moment she is creating loops and tracks in real time in front of you – using technology to it's full affect, then she is over at the grand piano playing soulfully – like Tori Amos hitting a pain spot. In between she "performs" hilarious, captivating mini monologues of her life stories that are both self deprecating and insightful. You are completely on her side from the get go with her infectious enthusiasm for life in all of its follies and foibles. It's not just a rose colored glass perspective on the world but more like kaleidoscopic glasses that keeps fragmenting life to discover complex, exciting, hidden patterns that Emma points us towards seeing. She's a maestro and a muse – coaxing us to use our imagination on the jet stream of her evocative music.
I particularly enjoyed her original songs, 'There's You', 'Pageant Queen' and 'When you Said it' (loved this one!) But every new song has it's own creativity as she explores various genres and ways of telling a good story out of the complexity of living in the chaos of the 21st Century.
Emma  started excelling early and was probably playing music in the womb! She credits being bitten by the bug closer to age six, making her professional debut at age seven. No stranger to adventure – she played 315 shows in China, self-produced a 16 track album, toured a solo theater show nationally and stared in the acclaimed short film, 'Luister'. In 2011 Imogen Heap invited her to perform one of her original songs while they were on their "Ellipse" world tour when she was still a teenager. She has sung with three of the top national choirs which she credits as major influences in her sound. When she sings it does feel like there are many people in the room, not the solo artist in front of you – she makes a large, grounded reverberation of technically excellent music.
I can see that her live show will develop into a happy marriage between music and theater. I would love to see her tackle an original one woman comedy musical that would fit perfectly at La Mama or Joe's Pub. With songs like "Looking for Amanda" and "Parallel Babe" she could capture the eccentric hearts of the East  and West Village. I hope a group like Walk off the Earth (WOTE) would find her, as she would make a great addition to their exuberant musical expression.
She played her brand of loon at The Bitter End and The Rockwood Music Hall in NYC on September 29 & 30 but she is bound to pop up all over New York like Daffodils on Park Ave in the spring, or pumpkin spice lattes in the fall  – such a beautiful, welcome addition to the city.
In the meantime – discover her quirk for yourself…
https://www.emmavanheyn.com/