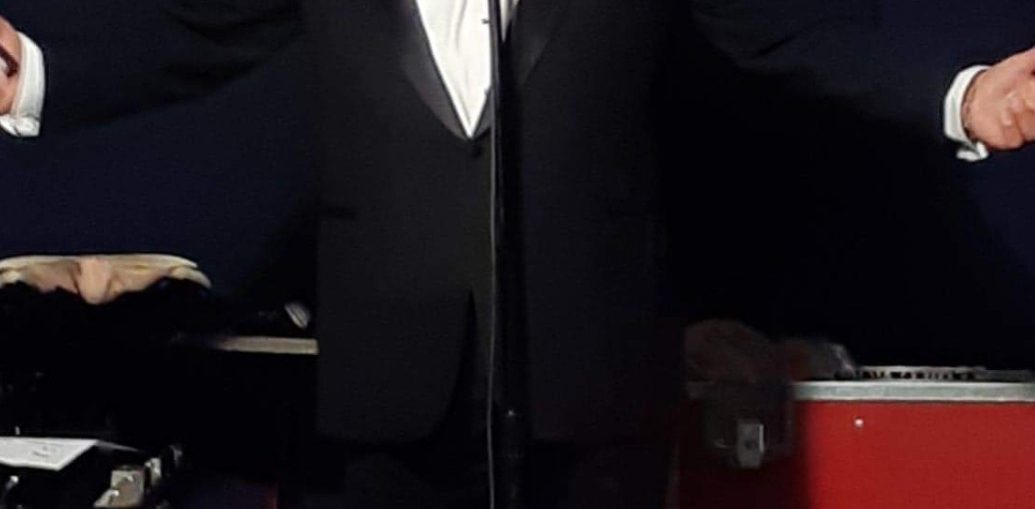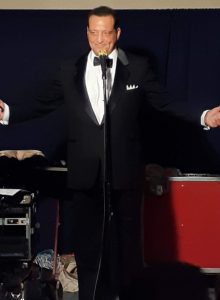 One of my favorite subjects has always been the Rat Pack. Ever since I was a child and visited my grandparents up the block from my parents home on May Street. My very Italian grandmother always had some sort of traditional crooned music playing. Frank Sinatra was always at the head of those listening sessions along with Dean Martin, Sammy Davis Jr and a host of others.  A majorly talented group of entertainers that first started with Humphrey Bogart and Eva Gardner and finally ended with Joey Bishop when he died in October of 2007. The last of the Rat Pack. The final member was laid to rest. But he has been brought back to life in this comedic and musical effort performed by Rudy Fusco. A stand up comedian Rudy has been chomping at the bit in comedy for quite a while. A funny man in his own right Rudy wanted to set himself apart from the rest of the very ubiquitous comedy that stretches across Long Island. That is exactly what he did. Nobody does a Joey Bishop impression. Nobody! Maybe in Vegas, but in all my years watching Rat Pack retrospects, I have never seen it.
Though Joey Bishop was not known as a singer (he was really known for warming up the audience that was about to see Sammy, Dean and Frank and his own talk show The Joey Bishop Show). Despite that he sang a few songs, as almost everybody had to do back then if you were an entertainer in America. Films triple threats are no longer a necessity what with CGI, unending Superhero movies and audiences disinterest in musical comedy.
Rudy sings songs by Bobby Darin, "As long as I'm singing", croons out "My Fair Lady" with "I could have danced all night" using Frank Sinatra's old arrangement. Rudy brings some serious Big Band sounds to his repertoire. Exciting music that pulls an audience in fore to aft. Rudy said he is currently working on pieces he'd like to add such as, Dusty Springfield's,  "Believe Me" and another song by Bobby Darin, called "Things". Rudy said, "However those are not performance ready."   Rudy then added, "I am also looking to learn some dance moves including some tap so I don't have to just snap my fingers during the instrumental choruses in the songs.  The first part of the Rudy's comedic set reminiscences about Joey Bishops interactions behind the scenes with the Rat Pack then Rudy jumps into some songs.   Long Term plans call possibly adding a dance partner.
This past week Rudy performed alongside several other crooners at "Sergios Italian Restaurant" in Massapequa, NY. The perfect environment for a production of this nature. The audience ate it up and I'm not just talking about the veal scallopini. Rudy Fusco will appear again on Dec 20 at "Sip This" in Valley Stream. In January Rudy will be performing alongside Talia Reese with Gateway Comedy at Governors Comedy Club in Levittown and again in February at a Fire Department benefit. I start off with a rapid fire, "As Long As I'm Singing" "I Could Have Danced All Night" and closing the set with; "You Don't Have To Say You Love Me" ( No. 1 hit in '67 for Dusty Springfield). If you want to see something different in the world of comedy check out the production.
You can contact Rudy Fusco at his Facebook Fanpage – https://www.facebook.com/Rudy-Fusco-Comedian-305758032936688/