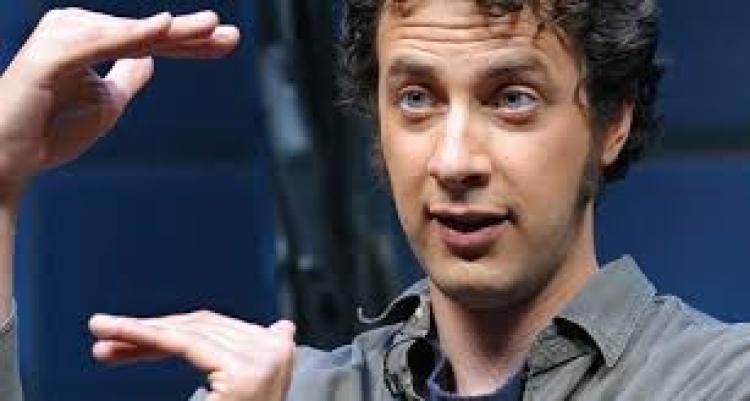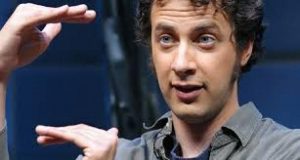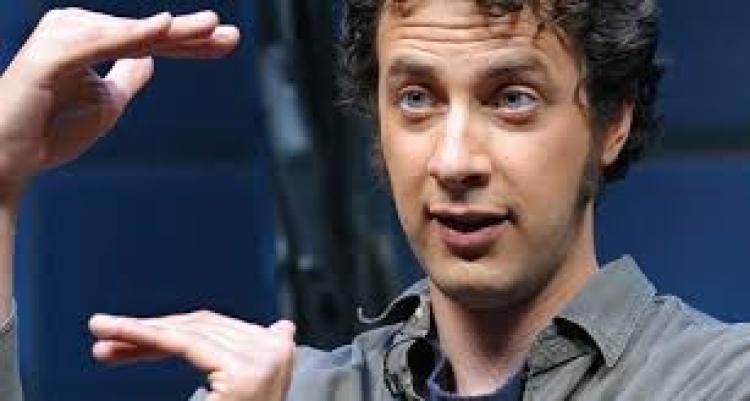 The Soho Playhouse has gifted us with encore performances of some of the finer productions from this year's New York International Fringe Festival. TJ Dawe is performing a one-man, autobiographical show discussing his life in general and in particular his time in England as a bartender at a Butlin's holiday camp in Bognor Regis. Dawe is a charming raconteur and his adventures in the UK offer a great opportunity for fish-out-of-water stories.
Butlin's, for those unfamiliar with the chain, was an English institution, up there with mushy peas, the Changing of the Guard at Buckingham Palace and losing in the quarter finals of the World Cup. Billy Butlins set up holiday camps in the 1920s where the average wage earner could take his family for a holiday – if by holiday one means spending a week in a Prisoner of War camp. Holiday makers would sleep in barracks-like accommodations, eat in cafeterias of doubtful quality and were often victims of the Red Coats, the sergeant-majors of the staff whose job it was to make everyone have fun even if they didn't want to.
Things were worse, apparently, for the staff judging by Dawe's tales. Butlin's was even a slang term for prison among the criminal classes – "He just got out of Butlin's, done 10 years for burglary." Cheap air travel to the Continent doomed Butlin's, and that's probably just as well.
Dawe tells his tales with charm, and he creates entire scenes on nothing more than a small platform that serves as a bed in some of his scenes, and a diving board in another. The overall tale is one most of us had when younger; we endured a lousy situation and even enjoyed some of it because we weren't experienced enough to know better. His 66 pounds a week was lousy pay in the 1990s, but he happily gave most of it back during the week at the subsidized staff bar – he could afford 66 pints a week. There was unrequited love, a room-mate with a love of practical jokes and marijuana, and a cast of lesser characters.
He marvels at some of the British ways (as most of us who ever lived there do), such as shandy – a drink that is half beer and half off-brand 7 Up. But that isn't want Dawes marvels at; he's taken aback by the fact that this is considered a children's drink. And that kids are allowed in the bars. Why must the Brits ruin perfectly good pot with tobacco in a joint? They seem content to use the C-word. And bumming a fag is done all the time. I think he missed out on the comedic potential of the hot drink "Horlicks," but he scores enough points with his other linguistic observations.
His one-man show is physically demanding, and to have 75 minutes of material about anything is an accomplishment. Not all of it works, but he is personable enough that it doesn't really matter. The show is strong enough to have been broadcast on CBC Radio and Bravo Canada. Thank you, Soho Playhouse.
Running Time: 75 minutes without intermission
A Canadian Bartender at Butlin's is playing at the Soho Playhouse, 15 Van Dam Street, New York City, as part of Fringe Encore, December 12 and 13, 2018. For more information and tickets, visit the Soho Playhouse website.