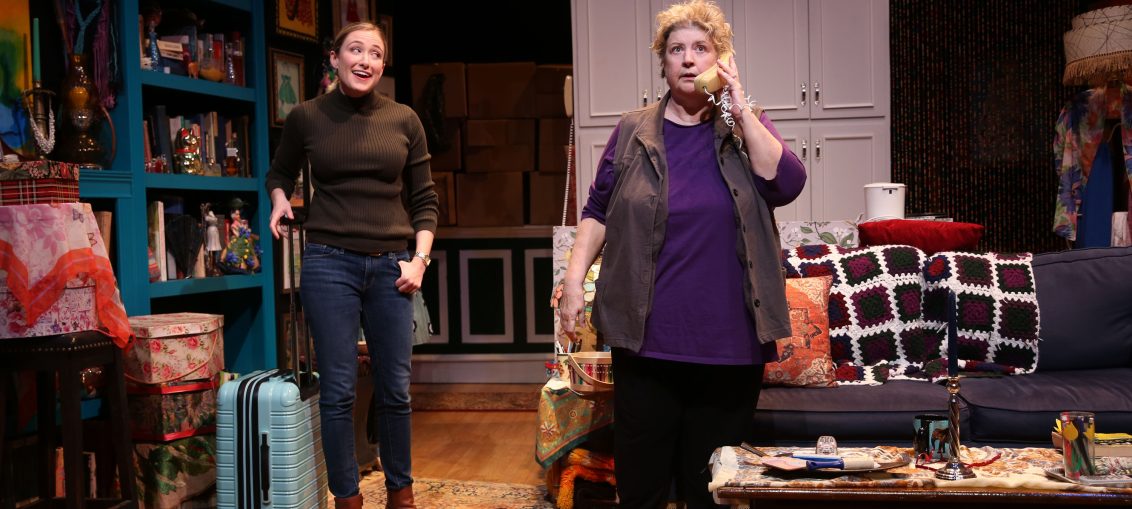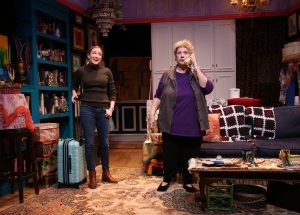 Every actor, writer or musician starts out with a side hustle to make ends meet. In the case of actor and playwright Abbe Tanenbaum, it was organizing people's apartments. While working with one client, she found twenty letters from women in the pre-Roe era seeking abortion services from her client. These letters and her client's past inspired this show.
With that as a foundation, this could have been less pleasant than watching a 1950s Soviet propaganda film about periodontal disease. The ease with which it could have turned preachy, maudlin or just plain tedious is obvious. Tanenbaum skillfully avoided these dangers and had created a charming and heart-warming drama with more than a few laughs. While it tackles the issue of women's reproductive freedom head on, "What Kind of Woman" is about much more than that. It is simply an inter-generational tale of two women who find that they need each other's help and that they can learn from one another.
Tanenbaum plays Anne, an actor who pays the bills by helping others organize their things. Mostly this consists of throwing old junk away and then, finding places for what remains. Virginia Wall Gruenert plays Nora, her client who needs her apartment sorted out after decades of "collecting" things. Nora's estranged son is coming, and she wants the place to be presentable. As they declutter, they uncover bits and pieces of Nora's rather interesting and laudable work in the woman's movement of the 1960s and 1970s.
At least three things are responsible for the brilliance of this show. First, the script is wonderfully crafted. Second, Gruenert and Tanenbaum work together well – they are a textbook example of theatrical chemistry. Third, director Kira Simring has taken the small space of the cell theatre and made it strengthen the play – one really feels the clutter of the apartment in such close quarters.
One of the problematic parts of the production is the removal of items from the stage between scenes. Stagehands in black taking things away could have been distracting. During these moments, Simring has video projected onto the walls showing the two women sorting through things and growing their friendship. This misdirection takes what could have derailed the flow of events and used it to keep things moving.
In the end, what makes theatre work (from farce to classical tragedy and everything in between) is the human connections among the characters. Even when a play is about matters like abortion, the success or failure lies in the characters and their responses to the issue rather than the issue itself. Because all involved understand this so well, this is one of my favorite shows of the year.
Running Time: 80 Minutes without intermission
What Kind of Woman is playing at the cell theatre, 338 West 23rd Street, New York City through November 19, 2022. For more information and tickets, visit the cell theatre website.