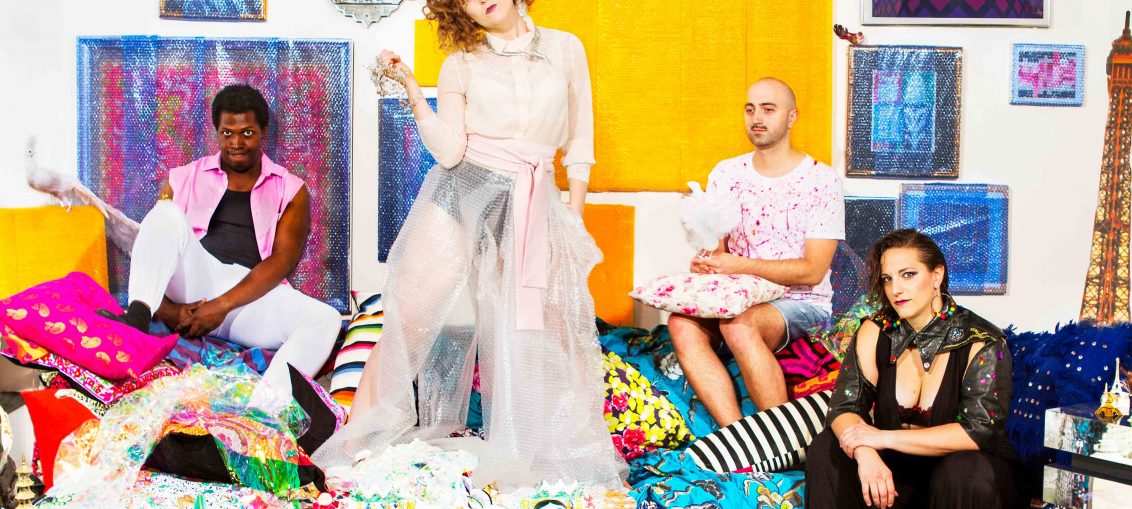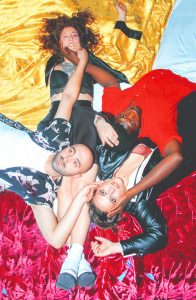 What Would Tilda Swinton Do is an ode to the underground, to the spirit of hedonism and to the irrepressible urge to push conventional boundaries. It's a personality driven performance art, musical, Venus flytrap. The cheeky exuberance of the four artists draws you into their vortex with the hypnotic, curled finger of Beelzebub. You are more than willing to jump on the back of their "Bikerbraut" vibrating machine and head off into the night on the strains of their "lazy punk" groove.
What Would Tilda Swinton Do is what happens when actors, musicians, artists and outsiders climb into the king sized bed of outlandish dreams and sexy nightmares to deliver their nocturnal reverie. When you listen to them you want to give yourself a pat on the back. You have accidentally stumbled on "cool" and you feel like you have discovered a little known New York secret. Austrian-Canadian lead vocalist and storyteller Suzie Léger, has a Nina Hagen-esque theatricality to her performance. She can charm any snake out of a basket and has a wicked electricity that charged the audience to frenzy point. There is an ethereal Kate Bush element in her sound that is quite delicious mixed with the feisty, fiery quality of a Nancy Wilson. Her lyrics are wild, irreverent and give you instant ear-worm, "in another life I think I killed my wife…"
Tania Kass is the drumming contortionist bringing the heartbeat and harmonies. She is force bringing the thunder to rumble the solar plexus. Kass brings the big sound, the musical theatre brassy quality she provides from her performance history. Léger might have found Brooklyn-native bass player Jason Smith and Massachusetts-native guitarist and synth whisperer Tom Fiset on Craiglist, but they are the best bargain she will ever find online. They are exceptional musicians bringing the riffs, the pace, the energy. You always want to have a Fiset and Smith in your line-up –they are anchors holding the group in place so they don't slip into the stratosphere too soon. They also like to wear different genres, slipping in and out of styles like a ramp model at Paris fashion week.
Suzie Leger sums it up, "Our songs are about who we want to be or desire to be with, meshed up with morally very ambiguous fantasies… Online dating just isn't doing it for us, so we make music instead."
They have just launched their EP What Would Tilda Swinton Do but you can see the potential of the work becoming a full length punk rock opera production. There is character, plotline and lush lyrics that are begging to be seen on a bigger platform. We need a new Tommy (The Who) for the 21st Century. I think What Would Tilda Swinton Do could easily create a concept album that grows into a full scale, epic off Broadway musical.
Seek them out. They are fire flies in a jar, flying fish in a calm lake and shooting stars on an ordinary night.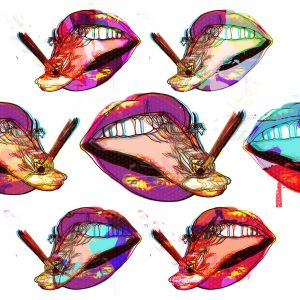 Running time: 65 minutes without intermission.
What Would Tilda Swinton Do August 24, at The Bowery Electric For more information and additional show dates visit https://www.facebook.com/whatwouldtildaswintondo/