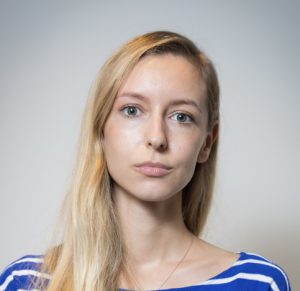 Two Cents Agency recently announced it's theater poster design competition. It's  open to all theater graphic designers, illustrators and theater creatives and welcomes international applications and carries a $250 cash prize for the winner. 
For more info on the submission process go to: https://www.twocentsagency.com/competition/
The three esteemed judges include theater sound composer and designer, Fitz Patton; actress, writer and director Jo Galloway; and designer/experiential – Yulia Yakushova. I chatted with Yulia about her design background and what she is looking for from an unforgettable theater poster design.
How did you get into the design industry?
I originally started as an editorial illustrator back in 2001. I illustrated one column in a newspaper and that picked up real quick with offers coming in from all over the world. Eventually I signed up with an agency and have been doing illustration for magazines, theaters, books and pretty much everything and anything ever since. In parallel, I started a side job as a digital photo editor and that involved more design and art direction. I have always collaborated with designers and developers, so that seemed like a natural progression.
Which of your design projects have you loved creating the most?
My recipe for happiness and good design is the following: tight deadlines plus demanding creative directors (and I am usually the most demanding on myself) plus creative freedom and trust from your colleagues. When all three components meet – magic happens. In terms of specific projects, that's reSITE (http://resite.org) for sure. It's still the one project everyone references from my whole portfolio. It's designing posters for aPrague-based theater – Alfred ve Dvore (http://www.alfredvedvore.cz/en/). And now, it's designing for big global events.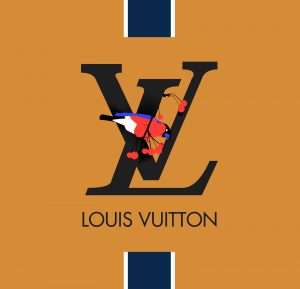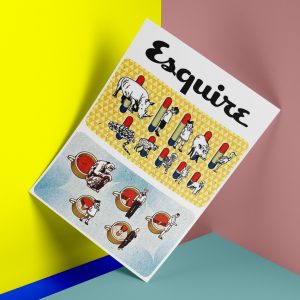 What do you love about theater poster designs? 
Freedom of interpretation. When I was in art school, we used to have a weekly visit to a museum where our teachers would ask us to interpret a piece of art. They taught us that there is no "wrong" interpretation. And I think that's partially true in a sense that when you design a poster for someone's theater production, you become a co-conspirator of sorts. You want to understand the piece (usually, without seeing it) but also to contribute something of your own in how you translate this into graphics.
This competition is open to international submissions. How do you think different countries are approaching theater poster design at the moment? 
There is a comment I keep hearing in NYC whenever people see how many posters I have designed back in Europe – everyone in the States says it's such a "European" thing to do. I don't know whether it's true but there's definitely a strong tradition of theater posters in countries where I lived, especially in The Netherlands and The Czech Republic. Amsterdam is covered with posters. But don't get me started on Dutch design – I can talk for hours! Every little thing has to have a poster, so that's probably true – the so-called Old World is obsessed with posters.
Who are your design mentors?
I am a big believer that having an iron ass and showing up each day every day takes precedence over talent. That's not to say that talent does not matter. But it only goes so far. Design world, especially 15-17 years ago, was a tough one. And it's still not easy to make it as a design graduate. You have to really really be persistent to the point of delusion and just keep showing up. For that reason, my mentors are not exactly designers but they work with designers. They are directors, they are event directors and entrepreneurs who stay hungry for more no matter how much they have achieved or how hard they've been kicked.
That is not to say that I don't have any names I admire and whose work I follow closely. I am positively infatuated with everything that Hey Studio out of Barcelona (https://heystudio.es) creates and Roanne Adams and her RoandCo Studio (https://www.roandcostudio.com/about). I cannot skip naming Paula Scher (https://www.pentagram.com/about/paula-scher) of course. I had a chance to meet her when I just moved to NYC and she has reviewed my portfolio and has given me some very straightforward advice. I have never been so lost for words like I was when I sat down with her in the old Pentagram office. I think I maybe said 5 words during the whole thing. She was one of the people who has supported my US visa application and wrote me an incredibly kind letter of recommendation which I still have.
My friend and colleague Kayako Kobayashi is a pretty badass creative director and is a great inspiration to me both as a person and as creative professional https://kayakokobayashi.com
There are three judges but what are you personally looking for in the design elements of the submissions? 
Personally, I look to be surprised. Theater posters are usually displayed next to other posters, very often outside theaters, where they have to compete for your attention. Which tools did you use to grab that attention? I am looking for thoughtful designs.
What past theater production posters have you loved and why?
I am going to be very predictable here and say that Studio Feixen out of Switzerland is consistently killing it. https://www.studiofeixen.ch/luzerner-theater/
How do you think the concept of "poster" has evolved and do you think they will all transform into icons only? Or 3-D holograms? What do you see for its future? 
It might be just my professional deformation since I do mostly experiential marketing these days but I see that everything is kind of blending together and most brands want to create an experience integrating various aspects of design, space, smell etc.
Where do you get your inspiration? 
I wish I could say museums and books. But I work pretty much 14-16 hours a day so it's Pinterest and the city of New York (which never lets you skip a beat!).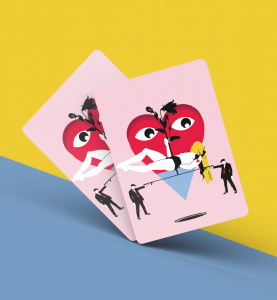 What is your ideal requirements for creation? Do you have a special place, or time of day or process when designing?
It will take a lot for me to feel uncomfortable at this stage. I have designed when we were being evicted (and I was trying to send an email before opening the door), I have designed hours after having a kidney surgery (and had to harass doctors to let me use their computer in the hospital ward). Any place would do. I just need my laptop.
You have lived all over the world. What design habits/ skills have you picked up from the different places?
The Netherlands definitely taught me respect for typography and that to master it is to become a designer of a totally different level. Whether I have achieved that is another interview of its own.
For more info on the submission process go to: https://www.twocentsagency.com/competition/