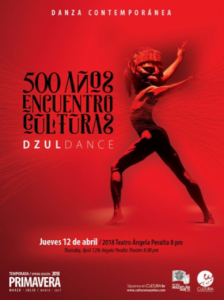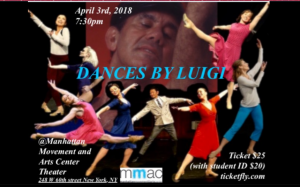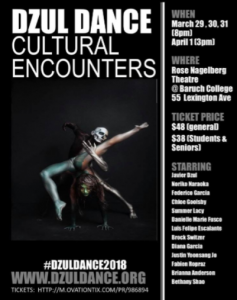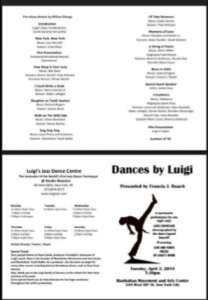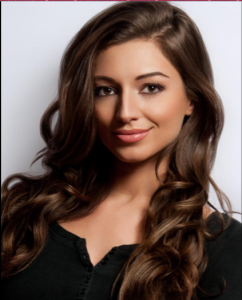 Headshot by Joi Ong,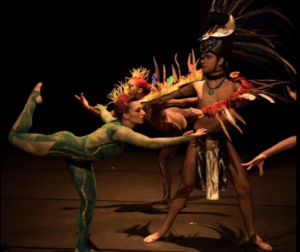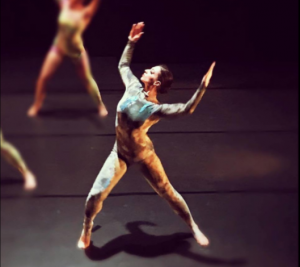 Dzul photos by Chris Comfort,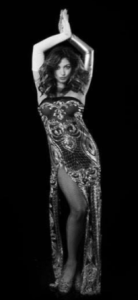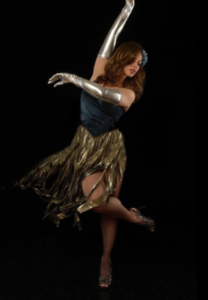 Jazzy photos by Jan LaSalle for Ladies for Luigi Project,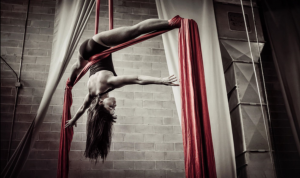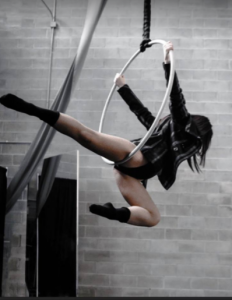 Aerial photos by Tyler McAuley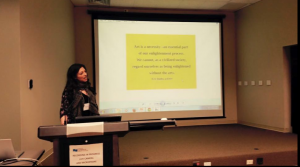 Educational photo by Eastern Suffolk Boces C3Squared
Dance has always held a significant place in my heart. Though I only took dance classes in high school for 4 years what I gained mostly, other that the ability to bust out a buffalo step, is how impenetrable the dancers work ethic is. One can be a mediocre actor or singer and still get work in the entertainment industry. One can't really be a bad dancer and work in this business. One truly has to work harder than the rest. The dancers audition has always boggled my mind. To learn steps in minutes and in moments have to perform those steps immediately. Where else is that expected? Only the truly talented excel in this art form. This same mantra is true of Danielle Marie Fusco whose work ethic and talent on stage and off stage would impress anybody with a pulse. Couple that with an infectious personality and just about the strongest body frame I've ever seen Danielle Marie Fusco is a force to be reckoned with on and off the stage. Danielle Marie Fusco is a professional dancer, choreographer, aerialist and NYS Teaching Artist. Try fitting that on a business card.
         Danielle's experience within the industry is incredibly extensive. I first had the opportunity to view her talent last year at a memorial of, Luigi, the great Jazz teacher and choreographer. Danielle said of that performance last year, "This was a small but very special show. The Luigi family is one of the very few Dance Families that are still in NYC. It's important to keep his legacy alive". Well alive she helped keep it with another memorial and performance by Danielle and a slew of other great talents. This time to a much larger audience. On April 4th "Dances by Luigi" was presented by Studio Director Francis J. Roach at the Manhattan Movement and Arts Center at 248 West 60th Street not too far from Lincoln Center. This years memorial was comprised of some nostalgic slightly fuzzy videos of the great dancer. Along with several very fluffy wonderful fun New York City type dances to 1940's standards. I was instantly transfixed.  The company comprised of fully talented group showed off some serious style.
         I also had the opportunity to see Danielle perform in a second production this past week. On Saturday March 29th at 8pm I went to see a performance of Cultural Encounters by Dzul Dance at Baruch College in Manhattan. Dzul Dance firstly is a majorly talented dance company led by Javier Dzul who was raised in the Mexican rain forest. There are several versions of the show they perform. Dzul the performance, is a series of short dances combined with great colors and ever greater costumes and music that had no comparison. The themes of love, darkness, loss, celebration and re birth are apparent within these awesome pieces. "Dzul is a celebration of Mayan culture" as choreographer Javier Dzul  told me after the performance. Javier has a moment where he literally moves his spine and it protrudes from his back. An amazing visual. One description of Dzul read,  "Since the Spanish conquest in Mayan lands 500 years ago, the cultural influences have both formed and transformed art and life of the present day. We are open rivers that run and mix in an infinite ocean of religions, legends, cultures, races, beliefs, divergences, equalities, and art that change our essence every second we live", A great notion. Dzul combines great techniques from Mayan culture with aerial displays. Some truly daring stuff was brought before the audience. I always fear for someone falling. Makes every exciting moment all that more exciting. The idea of nature and transcendence gives the production a great feel. It was like being in the midst of some awesome extended meditation. A dream sequence that was not unlike a full body massage. Danielle truly shows off her ability to transcend the ideas in Dzul as well as the many other facets of her life. Dzul was performed abroad this past December in Campeche in the Yucatan and this week on April 12th Dzul will be performed in Mexico in Mazatlan. Dzul are who find themselves all over the globe, true troubadours of the theater.
         As if Miss Fusco doesn't give back enough she teaches in 6 different schools. She does two Arts in Education Programs, teaches at a Conservatory, works with a Competition studio, and lastly but assuredly not leastly she also helps at a Boutique Studio on the Upper East Side. Danielle said of her teaching efforts, "Sometimes I feel like artists don't have a big enough voice and This has honestly been the best way to give back as an artist". If that wasn't enough she also works with C3 – Creative Classroom Collaboratives where she helps create new programs and curriculum for an ever changing educational world.
          What's coming up for Danielle you ask? After her stint performing Dzul in Mexico she has Night of 1000 Stevie's coming up May 4th. A Tribute to Stevie Nicks, one of Rocks most important voices. For that Danielle will be choreographing along with Director Rachel Klein, whom she also worked with on and performed principle roles and choreography with The Rachel Klein Theater Ensemble for several productions including, "Symphony of Shadows", "Tragedy of Maria Macabre", "GoGo Killers!", and The NY Innovative Theatre Awards. Danielle was also choreographer working alongside Rachel for the Off Broadway musicals, "The Anthem", "The Vanity" and "Tink!" on Theatre Row for the NY Musical Festival.
          Danielle Marie Fusco is all around virtuoso. Her ability to move from Dzul a somewhat heavy piece to the fun and fluff of Jazz at Luigi's memorial truly shows off her versatility. Danielle is also a former NYS Teaching Artist with The Martha Graham Company and Rioult NY. She tours nationally and internationally for Master Classes, Workshops and Performances. From teaching at 6 different places to travelling the world. This women is so impressive and does so much it truly makes one reflect on their own usefulness. I'm pretty sure Danielle doesn't sleep.
Here's a list of where Danielle currently teaches.
Check out Creative C3
www.creativec3.org
Ridgefield Conservatory of Dance in Ridgefield CT
http://www.ridgefielddance.org
Nadias Performing Arts Center in Queens NY
Monroe Dance Academy in Monroe CT
Dance Workshop in NYC
will be taking on the position of Director of Outreach for Rioult NY (DanceREACH)
And Eastern Suffolk BOCES Teaching Artist (c3) www.creativec3.org
I've also taught at the Martha Graham School, Peridance Capezio Center, Nazareth College, NYU Gallatin School, Sceneindgangen in Copenhagen
Check out Night of 1000 Stevies:
Check out Dzul and upcoming performances:
www.dzuldance.org and www.dzuldance.org/mobile
Check out some of Danielle's performances on YouTube :
https://www.youtube.com/channel/UC9btZ-noVnW-Q7xeO-pKB7w