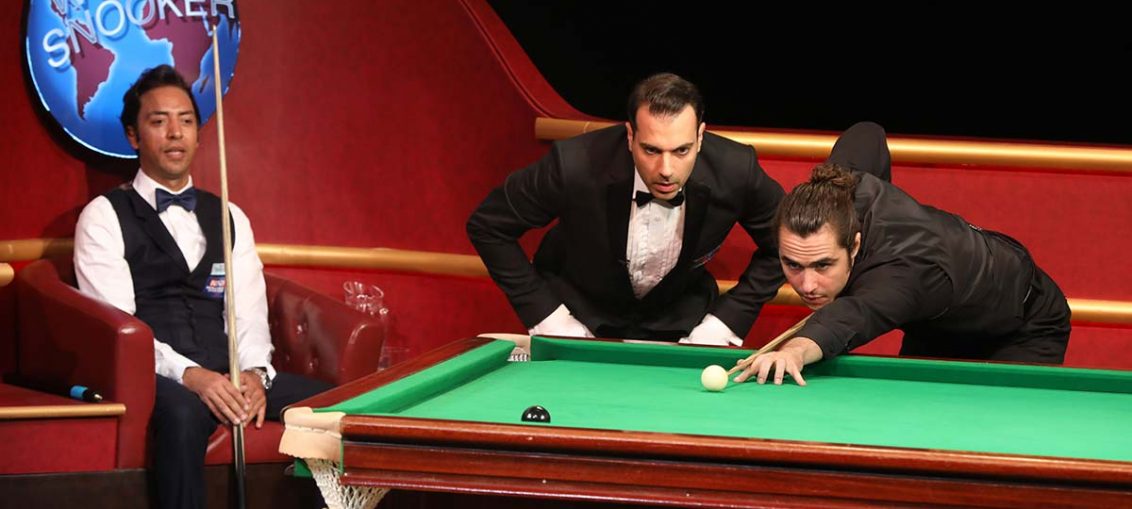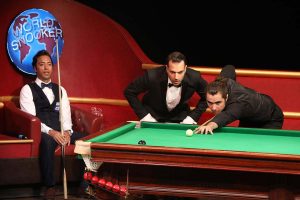 Stagebiz.com recently caught up with Ethan Hova who is playing in the Manhattan Theatre Club's production of "The Nap," probably the best (only) play ever written about snooker, a version of pool that is to 8-ball what chess is to tic-tac-toe. He kindly answered our questions about the play, snooker, and his career.
Stagebiz: The Nap, like a lot of comedies, depends on a degree of chemistry among the actors. How did the cast find that and how easily did it happen?
Hova: It's a kind, funny group of people, so finding chemistry wasn't hard. Alexandra Billings is a catalyst for real human connection – she demands it in every social engagement, so that set the tone early on. It's a pleasure to be in a company where there are no bloated egos.
Stagebiz: How much work went into the Yorkshire accents?
Hova: We have a great dialect coach – Ben Furey – who's one of the most sought after professionals in the business. He held private sessions with each of us – some actors have to do multiple accents, not just Yorkshire – to help us find nuance and clarity. 
Stagebiz: It's a very English play. Has anything been altered from the UK production to make it more accessible for New York audiences?
Hova: Yes. Many lines were altered to make them more accessible to an American audience. The offstage commentators in the snooker matches had to be expanded from the Sheffield production as well. They are our only opportunity to teach our audience the game – a vital and necessary responsibility!
Stagebiz: What's your favorite story from rehearsals or back stage?
Hova: I don't know that I have a specific story, but I am very lucky to spend a lot of time backstage with Tom Ryan, who makes me laugh very hard every day.
Stagebiz: This is your Broadway debut, a pretty big deal in any actor's career. Has this changed anything about your approach to performance?
Hova: No, nothing changed in how I approached the role. Most of my preparation for this play involved learning snooker so that I could feel comfortable refereeing a match, but I would have had to do the same preparation if this were a regional or off-broadway production. I also spend a lot of time working on the two roles I cover: Mohammed and Tony, played by Bhavesh Patel and Max Gordon Moore respectively.
Stagebiz: What happens if a shot is missed during a performance?
Hova: If?? It happens every night! We've gotten very good at adjusting to the flow of the game. Ahmed is a literal professional, and he's gotten us out of a lot of jams, but Ben Schnetzer has gotten to be quite a good player as well, and has landed some incredible shots over the course of the run. When all else fails, we can always count on Max to chime in with some brilliant, improvised quip from the commentators booth – he is doing a magnificent job with the most stressful role in the play. 
Stagebiz: How did you land a place in the cast?
Hova: I auditioned, same as most actors. I'd never met Dan Sullivan before or any of our casting directors, so I count myself very very lucky. 
Stagebiz: What's next for you?
Hova: I came to this job straight off of an eight month national tour of "The Humans," so hopefully a vacation is next. But the business has a way of making plans for you, especially when you're planning a vacation, so who knows really?
"The Nap" is playing at the Samuel J. Friedman Theatre, 261 West 47th Street, New York City. For more information and tickets, visit the Manhattan Theatre Club's website.
Stagebiz.com reviewed The Nap, performed September 28, posted October 1.