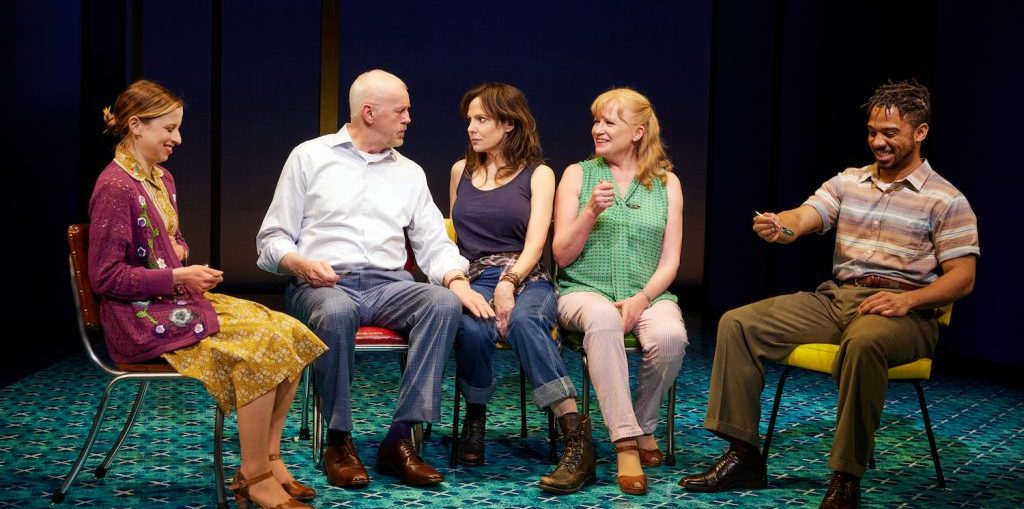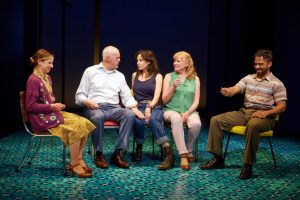 The Manhattan Theatre Club has revived Paula Vogel's "How I Learned to Drive," using the same two main actors who performed it back in 1997, David Morse (Uncle Peck) and Mary-Louise Parker (Lil Bit) with the same director Mark Brokaw. While a quarter of a century has passed since its award-winning run at the Vineyard Theatre, the subject matter (a noxious mix of incest, misogyny and pedophilia) remains sadly relevant.
Told in a non-chronological series of reminiscences, the story details years of abuse, using the metaphor of driving and driving lessons for control and sex. The relationship is not the stereotypical creepy molester in a trenchcoat outside a school and his unknowing victim. Instead, the relationship of uncle (by marriage) and niece is one of familial affection that has gone horribly wrong.
Some of it is, quite frankly, uncomfortable to watch – not because is it badly done but rather because the subject matter is tough to swallow and the performances are devastatingly sound. For instance, there is a scene in which Uncle Peck has convinced Lil Bit to pose for the camera, talking up the possibility that she could appear in Playboy when she reaches the age of 18. He is kindly, soft-spoken and rather charming in his insistence on such things. He never forces her to do anything she doesn't want to, but he is incredibly persuasive when it comes to talking her into doing what he wants.
Morse plays the role as he does most of his roles, with great thought and subtlety. Uncle Peck is a quiet man, given to impulses he does not control. In addition to being a child molester, he is an alcoholic. Morse shows a humanity in Uncle Peck that is vital to understanding the play. He is, by nature, not a bad man but rather one possessed by demons that he cannot or will not resist. The spiritual agony is clear in the performance.
Parker has an even greater challenge, playing a teenager when her teenage years pre-date the show's original run. Within 5 seconds of the first line, though, the audience accepts that she is a teen struggling with growing up and with an uncle who won't leave her alone. Suspension of disbelief is almost a reflex action.
Rejoining Morse and Parker from the original run is Johanna Day who plays Peck's wife, who has one of the funniest (yes, there are laughs in this piece) monologues around. Her discussion of social drinking for young ladies is both a critique of social norms and sound advice for the drinking gal.
Rounding out the cast are Chris Myers (Male Greek Chorus, Grandpa) and Alyssa May Gould (Teenage Greek Chorus and Grandma), neither of whom is old enough to have been in the first run. Their task is simply to hold their own on the stage. Casting young actors to play grandparents is a courageous move if it works, foolish if it does not. Here the verdict comes down closer to courageous.
The austere set designed by Rachel Hauck augments the words of the actors rather than distracting the audience. A few chairs serve as dining room table, car or hotel room bed. The costumes by Dede Ayite are simple, and there are no real changes in the course of the show. Like Morse's performance, less is more.
Pulitzer-prize winning script. Award winning actors and technical crew. Broadway's re-opening is here.
Running Time: 1 hour and 40 minutes without intermission.
How I Learned to Drive runs till May 29, 2022 at the Samuel J. Friedman Theatre. For more information and tickets, visit the Manhattan Theatre Club's website.