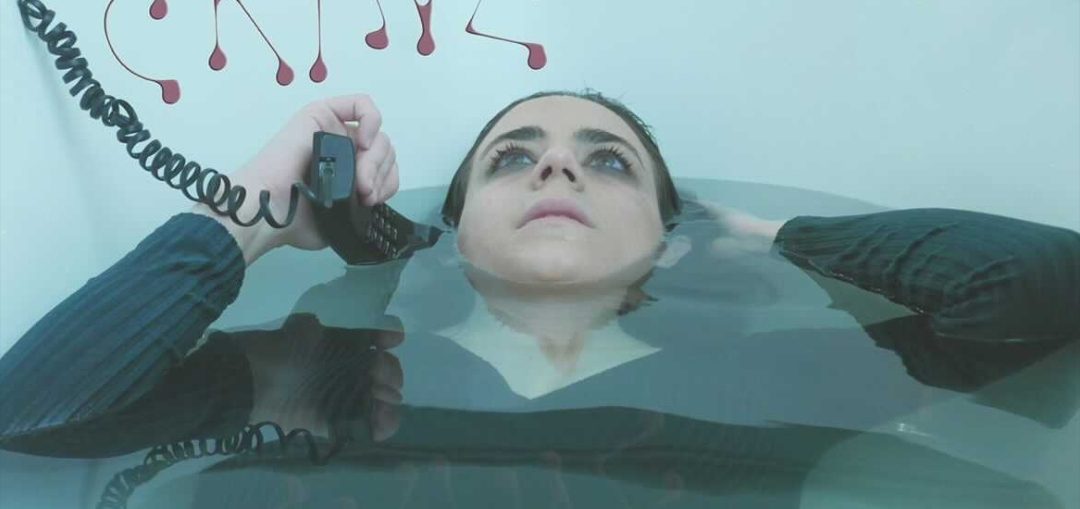 ---
---
Alexandra Performs Her Show, "Crave" Live.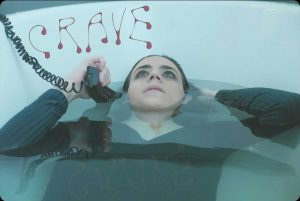 Flyer By: Shane Geraghty
Like Sinead O'Conner sings in "Nothing Compares to You", It's been 18 months since I've seen live theatre" or something like that. I never really listened to all the lyrics honestly. Something I can't say that about is a recent one woman show I was lucky enough to have the opportunity to observe. "Crave" is a musical comedy about the life and times of Alexandra Petrullo and her experiences with the NYC dating scene. This strong piece is written by Alexandra Petrullo, Directed by Gretchen Cryer with Musical Direction by Nick Wilders. This piece was Produced by The Playhouse Creatures Theater Company.
Websters dictionary defines "Crave" as a "feeling of a powerful desire for something". Insatiable desire is one of humankind's greatest downfalls. Cravings lead to war, all greed is a craving and of course our subject at hand, "love", is craving and based on desire. The need to have more. Some love is that of a drug, akin to "Chasing The Dragon". Alexandras gait is akin to that of intoxicating Demi Moore type. She moves like a dancer and explores herself and so much more as she takes us on a train wreck ride though an amalgamation of all her relationships.
We open with an all black set, all black costume and a what is very apropos, all black stiletto heel, as a phone. When I first signed up to see this fabulous piece I had no idea it was a musical. I was happily surprised. The first acapella piece sung was sweet and innocent. Just as Alexandra was at the age of 5 when her birthday gift was a kitten, brought to her in a carriage by Cinderella, an over the top presentation even Alexandra admits too. What we get from Alexandra in this fast paced piece is vulnerability and real life.
In one hour Alexandra brings us funny relationships, stories, characters and song. She gives us fun renditions of "Where The Boys Are" by Connie Francis and "Teenage Dream" by Katy Perry. Both fun uppity numbers. The Strength in Alexandra Petrullo's voice as an actor and singer is evident. She also breaks out great renditions of Sia's, "Chandelier" and even does Beyonce justice with "Crazy In Love".  One hilarious character we get to know in this piece is the frenetic, Janet, who is a co worker of Alexandras and allows for many of the laughs that Alexandra pulls out of her audience.  Alexandras characterization of Janet is a great example of her ability to mimic and be funny.
Alexandrias ability to break the fourth wall to gain audience support was strong. Her condom counting story is particularly engaging as it is something everyone could identify with as opposed to, "Cinderella bringing her a kitten in a carriage when she was 5", which is something almost no one can identify with. Alexandra also uses an experience at Space mountain in "Disneyworld" as the perfect metaphor for her life. When she went as a kid with the family they wouldn't go inside Space Mountain they would go around it on the tram, afraid of the inside. Always keeping danger at a distance. This is not something Alexandra portrays in her efforts in relationships, always pulling peril close.
What we get in "Crave" is a hilariously vulnerable piece of artistry. We get an understanding of the inevitable disappointments in every and any relationship and how it is often over before it begins. The realism of the dating scene and meeting people is alive in every moment. It's almost like watching "Sleepless in Seattle", "Affair to Remember" and "Varsity Blues" all in one beautiful musical comedy. I like "Varsity Blues" and it deserves a musical version. I digress. Alex creates real moments that anyone can identify with. You really feel like you are having a conversation and getting to know someone without saying a word. Anyone who sees this will fall in love with Alexandra Petrullo. Crave has a lot of great laughs and even two original pieces by Alexandra Petrullo and Sam Saltzman and "Drunk Girl Anthem" words by Alexandra Petrullo music by Matt Gregory. My favorite line from the show says it all about, "Crave", sometimes "A Taco Is A Taco" essentially we have to accept people and what surrounds us for they are. Right now, I crave a taco.
Run Time: 60 Minutes
Adult Relationship Themed
Check out Alexandra Petrullo on
Instagram @alex_petrullo
for upcoming shows