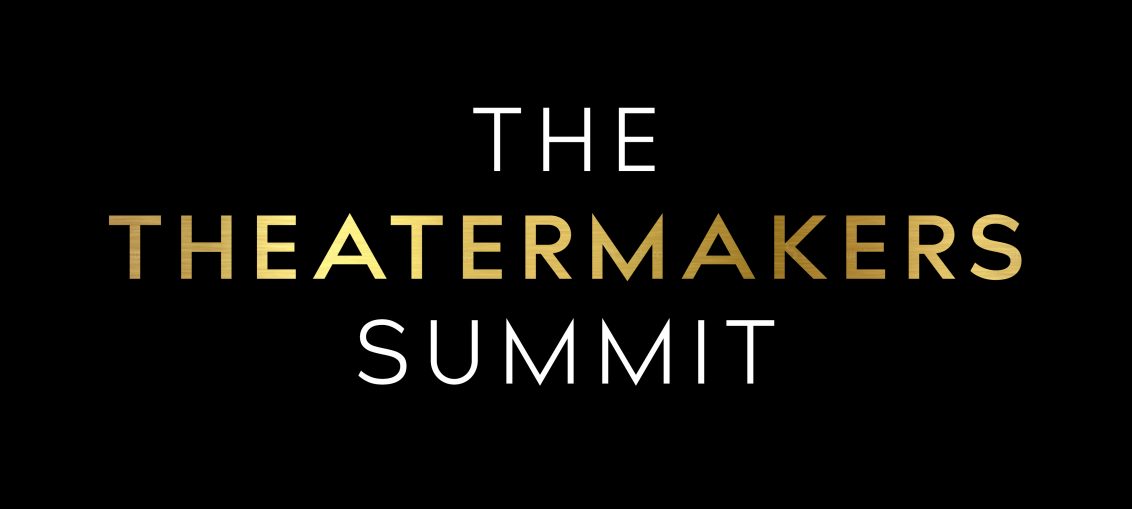 Over a weekend and one bonus day, 103 theater professionals from Broadway, the USA, and worldwide assembled virtually for the most well-attended Theater Makers Summit in the event's history. Participants from NYC, across the USA, and globally were eagerly hoping to glean some spark of light in a very dark year for the theater industry.
The Summit was hosted on the app and web service Whova, which enabled more direct interaction than possible with an in-person event. The community chat rooms, comments, and direct messaging were all abuzz with energetic chatter and networking attempts throughout the Summit.
Another benefit provided by the virtual platform was that those who were registered could catch up on what they missed up to 60 days after the panels and speakers' sessions had aired live. With 28 offerings, often streamed simultaneously and covering every aspect of the industry imaginable, it was not a bonus but a necessity. 
From Glitch to Glory
On the first official day, Saturday, November 14, the Summit started with a glitch. So much for modern technology! The virtual curtain finally rose around fifteen minutes behind schedule, and while some attendees lamented the delay, most were supportive. It is live theater, after all, even if it's coming to you through a screen.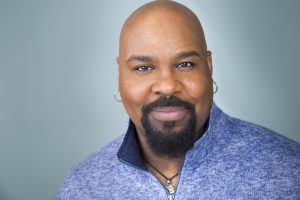 Patient participants were rewarded with the smooth baritone and cheerful countenance of James Monroe Iglehart (Aladdin), who co-hosted the weekend with the effervescent Sierra Boggess (The Little Mermaid), making it quite a Disney affair. Iglehart introduced the improvised hip-hop freestyle group, Freestyle Love Supreme, and even joined in as a fifth member of their crew. They riffed off of words proffered in the chat (which included "glitch") and served as a reminder of what we've been missing — the joy of spontaneous performance.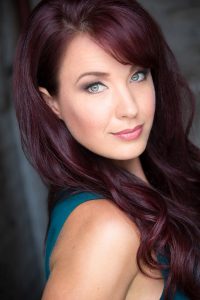 Another striking showcase of skill was watching the rapid-fire ballet from the ASL interpreter's hands keep up with the rapping in real-time. At least one ASL interpreter per session was provided, offering crucial accessibility and inclusion, something Broadway and many theater professionals are striving to improve. It was as much fun or more to watch them as speakers! It must also be noted that the significant issue of ensuring more equality, diversity, and inclusion on Broadway and beyond (especially for BIPOC theater-makers) was at the core of nearly every conversation. Building back better was a running theme throughout.
Theater Maker's  Summit's founder, Broadway Producer, Ken Davenport, offered his signature enthusiasm and opened the event with a prediction, "We will experience a theatrical renaissance in five years." He cautioned that it would take time, commitment, and passion. Davenport applauded participants for attending the Summit, promising they'd leave with "more tools, connections, and more possibilities of success."
Day One Highlights
Panel: How We Rebuild The Road: National Tours
This informative panel featured various professionals across different aspects of going on the road: producer Randy Buck, booking agent Temah Higgins, and presenter Colleen Jennings-Roggensack. They all reflected on the robustness of previous seasons that Covid-19 forced to a screeching halt, but none of them have used that as an excuse to rest on their laurels.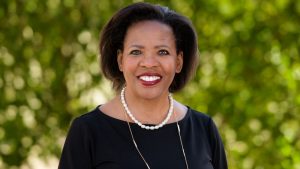 Quite the contrary, Jennings-Roggensack explained that her venue, ASU Gammage in Tempe, AZ, was fortunate to have a reserve that prevented furloughing staff. Her team has been swamped not only preparing for a safe return when able but ensuring the rallying cry of diversity is met and maintained within their organization. Engaging subscribers is a way that ASU hopes to maintain that loyalty and community when they do reopen.
Buck had four shows ready for the road whose tours were canceled. He is fortunate to be involved with shows playing in Asia — Seoul, and soon Taipei — where theaters have been opening safely and successfully under strict guidelines. Buck said that the American tours were ready to go when possible again but noted that the full USA must be open to tour properly.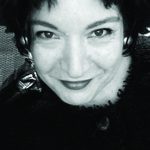 As a booking agent, Higgins echoed Buck's statement that all states would have to be open and united in policies and procedures for a tour to work. The shows that were set to tour are being "re-dated" when given the green light. But Broadway Blockbuster tours require booking back-to-back weeklong or multi-week engagements that must travel contiguously and be geographically sound. It's even more difficult for smaller shows with one night or spit-week gigs, and none of it is possible if there is dissonance or the danger of spreading sickness among the venues. 
Key Takeaways: We must be united in our safety measures and values to tour successfully across the USA.
Panel: Keys to Collaboration
In this lively panel, some of the greatest musical theater creatives who have long been in the business or have more recently received their deserved acclaim — Alan Menken (EGOT-winner, Beauty and the Beast, Little Shop of Horrors) Lynn Ahrens (Tony winner, Ragtime), Michael R. Jackson (Pulitzer-prize winner, A Strange Loop) — discussed collaboration. 
No one creates theater in a vacuum. Even a one-person show typically takes several people to pull off. These three will admit that more than most because good collaboration has been an essential element to their success, and each of them has thrived because of remarkable partnerships.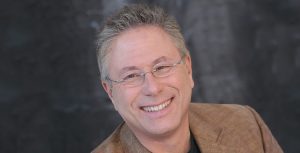 They all agree that chemistry is the key to meaningful collaboration. Menken, who boasts having "about fourteen significant collaborators," says that they have to be someone you want to spend time with. He further explained, "I like to work with people who have no personal agenda and will choose the best idea," in service of the piece. Ahrens encountered her collaborator of 35 years, Stephen Flaherty, at a BMI workshop; they had previously heard and admired each other's work before partnering. 
Jackson met Rachel Peters, his collaborator on Only Children, his first full musical theater work when they were both students at NYU Graduate School. When it was time to select a partner for the thesis piece, and they chose each other. "We matched with style, values, and the stories we wanted to tell," he recalled.
When asked what makes them a challenging collaborator, Jackson was stumped at; first, proclaiming, "I think I'm pretty good!" citing that he deeply values and respects his collaborators and comes to the table without ego and is only interested in serving the story. Ahrens admitted, "I can be bossy, insistent, and am a terrible perfectionist." Menken shared, "I'm very gut level, very quick, and I can't process complicated storylines." (In other words, follow the rules of K.I.S.S. aka "Keep It Simple Stupid.")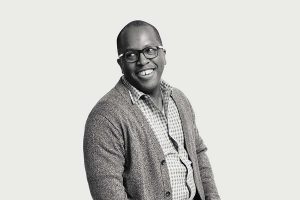 Perhaps unsurprisingly, they have conflicting opinions about working over Zoom. Jackson, who is developing his next musical, White Girl in Danger, with the Vineyard Theater, praised the virtual process for "forcing me to focus better and differently." Ahrens held an opposing sentiment. "I hate it," she decried but also confessed to taking the time to finish a book of essays and appreciating the "calm and introspection" the pandemic pause has offered. Menken is more flippant and stated, "It's fine for a composer or lyricist, but hard for a big team or committee."
Key Takeaways: The best collaborators have chemistry, share values, and put the show before their ego or personal agenda.
Panel: How Theaters Around the USA Are Pivoting
Julie Cohen Theobald (Executive Director of the Educational Theatre Association), Quiana Clark-Roland (Executive Director of American Association of Community Theaters), Jamil Jude (Artistic Director at Kenny Leon's True Colors Theatre, Atlanta), and Bill Berry (Producing Artistic Director of 5th Avenue Theatre, Seattle) had a lot to say about the power of the pivot and the value of adaptivity. 
For Theobald, EdTA was in the throes of their annual International Thespian Festival and the midst of a move to their new location at Indiana University due to demand exceeding capacity. Suddenly, the realities of 2020 forced them to reconsider plans and go virtual or do nothing at all. Despite initial balking, the June event was a hit with five days of live and recorded content for 12 hours a day. "I was sweating, crying, I had goosebumps," Theobald confessed. "People were craving community," especially students who lost a major part of their school year.
Clark-Roland, Jude, and Barry also spoke of the crucial connection to their communities. AACT represents 1300 registered community theaters nationwide. They had to council and find ways to support members from states with varying rules and regulations. True Colors Theatre was fortunate to have just completed a show before the shutdown. Jude and his team are looking towards the "bigger picture future" not only in what they present but how, while uplifting Black storytelling and the intersection of artistic excellence and civic engagement.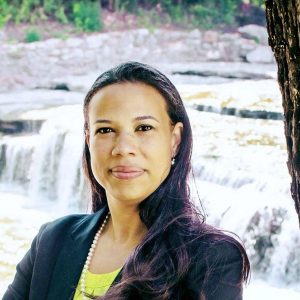 Barry feels a strong sense of obligation to maintaining and building a connection and community with artists and audiences in Seattle. He has committed to that through initiatives like the 15-minute virtual "Artist Stories" series, where a performer is paired with a composer who sets their story to music.
Some offered a sense of hope and a call to action, not only to ensuring theater becomes more diverse by growing in its accessibility to those who engage, are educated, and partake in it, but by varying the voices at all stages, especially in schools and community settings.
Theobald (EdTA) offered a staggering statistic: everyone talks about Broadway, but the audience for Broadway shows is 14 million; for schools, it's over 50 million, and most of them do the same kind of material. "We need new material. Meaty, substantial (but school-age friendly), large casts, BIPOC centric/diverse, with plenty of roles for girls." Clark-Roland (AACT) agreed and added, "If you are a playwright creating work that is Covid-compliant, please submit your work!"
Key Takeaways: Broadway isn't the only game in town — regional, community, and school theaters may offer greater opportunities and meaningful social justice and change starts locally and with the youth.
Panel: Monetization Methods & Business Models to Make You Money
So how does a theatermaker make money in these trying times where any live performances are all but banned? Sean Cercone (Broadway On-Demand, Wendi Lebow (Stellar Tickets), and Robert Diamond (Broadway World) talked about making money through streaming your show. 
While arguably one of the most important panels, it's still an uncertain territory, and none of the insights or answers could be definitive. "It's the Wild West right now," Cercone admitted.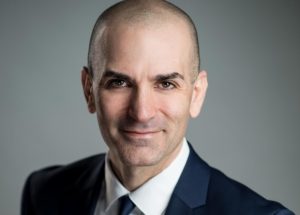 Free vs. pay-per-view? That depends on what you need and want to achieve and what your reach is. Most agreed that $20-$30 was the standard price point, potentially more if you offer VIP options and incentives. All three services provide a share of the ticket revenue and charge the buyers service fees, not the production or artist. Stellar is self-service or full-service. Broadway World and Broadway On-Demand curate their commercial content, with BOD offering streaming services down to middle school productions in another format. 
What content sells best? All agreed that there is plenty of room for variety, but it has to be "good content" that is creative, well-suited to the virtual format, and high-quality. The early pandemic days of forgiveness for shoddy internet connections and low production values are over. "There has to be a reason you're doing it digitally," Diamond suggested.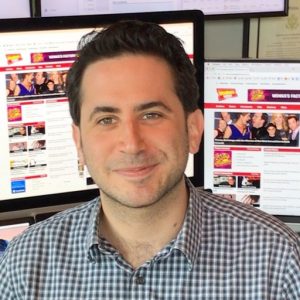 The three also feel that live-streamed, one-time events possess the excitement of live theatre and train the audiences for this new format to be engaged with in real-time. However, all could see the benefits of on-demand viewing on your own time, especially in such an oversaturated market where schedules are not as fixed as they used to be.
One thing there was no question about was rights. Whether it's music rights, author's rights, union rights, or otherwise, you cannot collect a dime unless all of that is cleared first. That is why original content is probably the best bet. 
Key Takeaways: Make quality content that is specifically created and formatted for this new platform. Find your fit with the right streaming service that suits your show's needs. Have or get the rights to what you are presenting.
Special Feature: Where Are We Headed? 
President of Disney Theatrical and the Chairperson of the Broadway League, Thomas Schumacher, closed the first day of the Theater Makers Summit in a frank conversation with Broadway press guru Rick Miramontez. Schumacher's opening line was a telling jest when he said he was tuning in from the future because he was several hours ahead in Sydney, Australia. He was on his 14th and final day of serious government-mandated quarantine confinement to his hotel room and there to witness the rehearsals of Frozen's first showing outside of its Broadway run. 
It's hard to imagine a person more informed about the theater industry's condition around the world than Schumacher. With commercial productions around the world and his status with the Broadway League making him privy to conversations with government officials and all major players and decision-makers, Schumacher is a man in the know. He was generous and candid as he could be, but with so many uncertainties abound, even he could not forecast with precise accuracy. 
It seems to be a tale of two worlds with the UK, Europe, Asia, and Australia both aggressively and thoughtfully trying their best to bring back live performing arts as soon and safely as possible while working with their governments. In contrast, the USA does not appear to have the same impetus or desire to get the arts back in business, and excuses are offered more than solutions.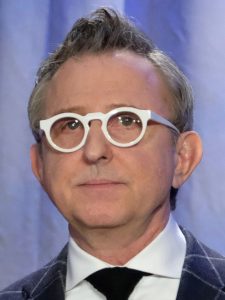 Of course, it's a complicated endeavor, and live performing arts, Broadway especially, poses more problems than just controlling the audiences. The performers must be considered, plus the technical crew, FOH staff, box office, concessions team, and everyone else. It takes a village to put on a show, and it takes a lot of money and ticket sales to keep that show going. The news of a vaccine is reassuring, and Schumacher proclaimed, "Science, medicine, and technology are the tools for controlling this. And we will get it under control."
Schumacher also emphasized the value of the diversity talks that have been ignited. He called the response "important, powerful, and moving," and noted that the two things he first brought to the attention of the League when he became Chairperson were "safety and diversity." He even addressed how we need to reapproach productions with fresh eyes when revisiting old works (such as Aida) and seek to fix any race or gender issues. With such awareness and keen insight, it's no wonder he is a successful man who's called in from "the future."
Even without concrete answers, Schumacher feels certain theater and Broadway will return, citing historical disasters such as Pompeii's tragedy, the so-called Spanish Flu of 1918, and more recently, 9/11 and the financial crisis of 2007/2008. "To think that this moment in time will erase thousands of years old art form is just ridiculous. Nothing will replace live theater."
Key Takeaways: Positivity and hope with a heavy dose of reality and unknowns. Broadway will be back and better than before, but it's a ways off, and other nations seem to be ahead of the USA (similarly to keeping the virus more controlled).
Day Two Highlights
Reviewing the Future: Theater Criticism Now and Post-Pandemic 
Former Chief Drama Critic of The New York Times, Ben Brantley, revealed what he wishes for Broadway and where he thinks theater criticism is going is a discussion with Jennifer Ashley Tepper. While he is not as infamous for shrewdness and cruelty as his NY Times predecessor — Frank Rich, "The Butcher of Broadway" — Brantley's critiques have served to bolster shows or put them in a precarious position. It was nice to witness his softer side, like seasoned sage offering wisdom and passing the torch to the next generation.
When reflecting on the future of theater journalism, Brantley offered the old Shakespearian adage that a critic "is a mirror" and that most folks "tend to listen to voices similar to their own." Through his observations, he predicted, "People will want their reviews concise and undiluted. The kind of criticism I did, for many decades, may become obsolete." He cited the quick, quippy, and succinct style of Instagram, Twitter, and other short-form media, then noted how few daily publications have a full-time theater reviewer. "It will likely be more essays or comparative features. Maybe fewer reviews," he forecasted.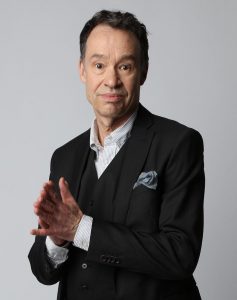 Brantley spotlighted shows like RENT, Hamilton, and Fun Home for being truly unique offerings that opened doors and changed how musical theater is viewed. He praised playwrights who challenge the form like Jackie Sibblies Drury (Fairview), Lucas Hnath (A Doll's House, Part 2), and Caryl Churchill, who he says, "has the most adventurous intellect" and "always reinvents the form with each new play." Perhaps surprisingly, he even merited that Jukebox musicals have their place on Broadway as a genre and the capacity to be done well, citing the last show he saw live, Girl From the North Country, as a prime example.
He acknowledged that the call for more diverse representation on Broadway and beyond was overdue, as is more adventurous mainstream theater, but cautioned lumping anyone into a movement and noted, "They are individuals." 
For reviewing virtual or in-person shows during the pandemic period, Brantley favors kindness over nitpicking, "You've got to be charitable without being pandering or condescending. It's a good time to be more reflective."
Brantley's offered the following criteria for a theater critic: "You have to love theater passionately, be a hardcore fan. Read and see as much as you can. When you sit down to review, forget about everything you've heard, just let whatever's onstage take over your life." His reviewing method is to stay as focused as possible during the show, write a legible lead, sleep on it, and then "spills out in an eruption" the following morning.
Key Takeaways: Be fully present when reviewing. Love the theater. Future criticism will likely be more concise. 
Storytelling Through Movement with Top Choreographers
Some of Broadway's most exciting choreographers, Josh Bergasse (On the Town), Kelly Devine (Rock of Ages), and Sonya Tayeh (Moulin Rouge), talked about how body language and movement aids storytelling in ways above and beyond the showstopping dance breaks. 
Citing inspirations that ranged from MGM movie musicals, Jerome Robbins, Cyd Cherise, and Bob Fosse to Alvin Ailey, Martha Graham, and even Bjork, the three agreed that the baseline for their work is a combination of the music and underlying story. The challenges can come from too much rigidity (script notes from non-dancers), whereas the joys are in the discoveries of how all kinds of movement can inform a scene and shape the story.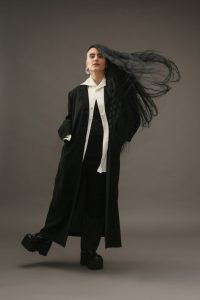 They all felt that many Broadway-bound dancers arrive well-trained but fall into the trappings of technique over expressiveness and can lack the fire to ignite a stage. "I need a dancer with want and drive," explained Tayeh, "the rest I can fix." Devine and Bergasse echoed similar requirements. "People who excite me bring out better work from me," Bergasse reflected while Devine confessed, "I gravitate to dancers who have compulsive energy and dance in every cell of their body."
When reflecting upon the current issues and how it might be upon return, Bergasse predicted, "I believe audiences and artists will want to see performances that are important, makes them think and feel, and help them heal and work through their pain." Devine addressed the enormous elephant in the room that the generally positivity-driven speakers at the Summit had avoided. "It just hurts so much to be told you're life's work is 'non-essential."
Key Takeaways: Everything informs storytelling through the body. Good technique is necessary, but passion and expression are crucial. 
Keynote Speech from Christopher Jackson
Though he played Simba, not Mufasa, in The Lion King on Broadway and originated leading roles in numerous Broadway productions (including our founding father George Washington in Hamilton), Christopher Jackson has a commanding presence and elegant articulation akin to James Earl Jones. He's a gentleman through and through, the epitome of a mensch, so it's no surprise he'd be asked to deliver the Keynote address for a very tough year. 
Jackson reminisced about his journey from a small-town kid to Broadway and beyond. It began with training at American Musical and Dramatic Academy in 1993. That led him to his first Off-Broadway show, Time in the Wind, in the summer of 1995, where he discovered "how significant an audience is to every performance." Later in his career, he'd be a part of the rooms where magic is first cultivated. "The most telling part of the experience is walking into a room and looking to build something together."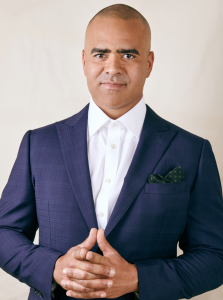 Of course, there has been a period of withdrawal from that kind of connection, but Jackson presented a vision of hope. "For so many people, the theater is as close to the spiritual church experience as we get," he proclaimed. " We come into a place together and agree to open our minds. We commit to creating something worthy of sharing and witnessing." 
Jackson mentioned past periods of pain that led to powerful creative eras (the pandemic of 1918 and the Roaring 1920s), and that struggle can shape an artist's craft and vision. But he cautioned against burnout, "If you find yourself too bogged down or isolated, find that pressure valve and release it. Gain a new perspective and tap into how others are feeling. The things you were working on are still valid and true. We must go even deeper into what inspired us. That's a true collaboration."
He called for more compassion for our friends, family, and neighbors despite real or perceived differences and considered, "Have we ever needed theater more to break down these barriers?" His closing statement was a mission, "As theater makers, it's your job that those who experience your show will be better than they came."
Key Takeaways: Jackson's famous last words: "Endure. Artists have. Theater does."
Closing Remarks & Action Items from Ken Davenport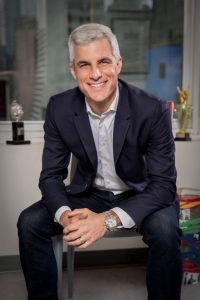 A genie, a mermaid, and a lion walk into a zoom room. No, that's not the start of a bad Disney joke (though it could be). It was the trio of Iglehart, Boggess, and Jackson playfully engaging with each other before passing the virtual stage spotlight to the Theater Maker Summit's creator, Ken Davenport, for closing remarks. 
After profusely thanking everyone involved and all of the attendees, Davenport announced the theme of the next Summit (November 6-7, 2021) would be "Places Please." The event will be a mix of in-person and virtual events thanks to the overwhelming attendance and demand due to the added accessibility of online offerings. 
His final thoughts were action items. "You've taken a lot in — do something with it! Don't get overwhelmed. Take all your notes, circle seven items. Do each one a day at a time. Then find seven more. The world needs theater; it needs you as theater makers to heal. We are going to get back and better than before."
Conclusion
It's been a devastating year that will likely continue into next fall or later. No one has all the answers, but there is a light at the end of the tunnel. Broadway and the theater industry across America and worldwide will be back and potentially better, more diverse, and exciting than before. Still, it's going to take time, patience, passion, diligence, and cooperation. 
Meanwhile, consider this: Dinosaurs became extinct, but insects and lizards survived. Why? Adaptation and evolution. The bigger they are, the more challenging it is to bounce back from disaster. But the little guys tend to be more resilient and creative in their approaches. While waiting in the wings for the bright lights of Broadway to shine again, smart theater makers will use this time to explore uncharted terrain and make profound art that's pandemic proof. Or they may utilize this pause as a period to go deeper, discover their voices, and investigate innovative ways to share the stories that must be told to audiences that are open and eager to listen.
For more information about Theater Maker's Summit, visit www.thetheatermakersstudio.com.