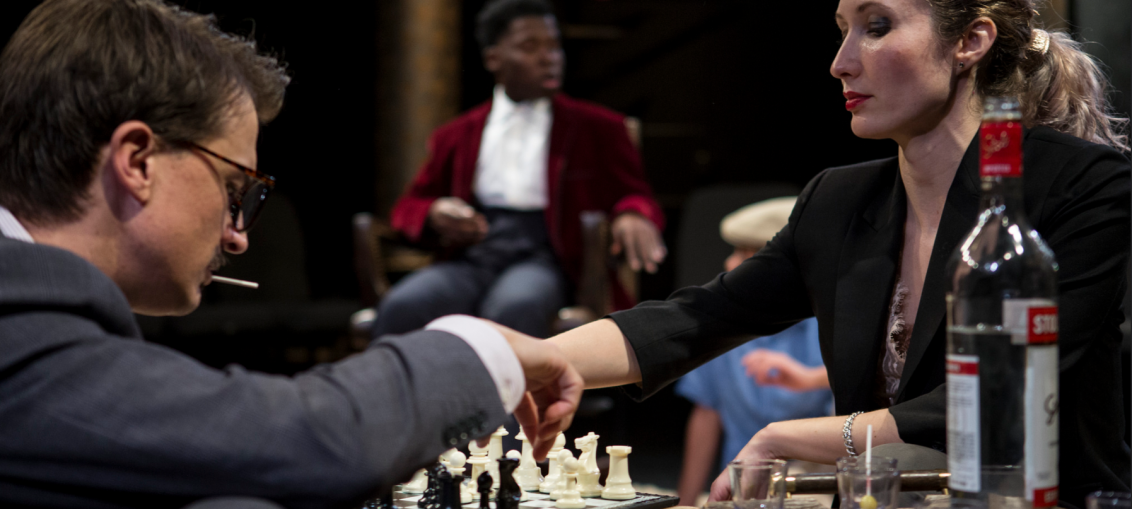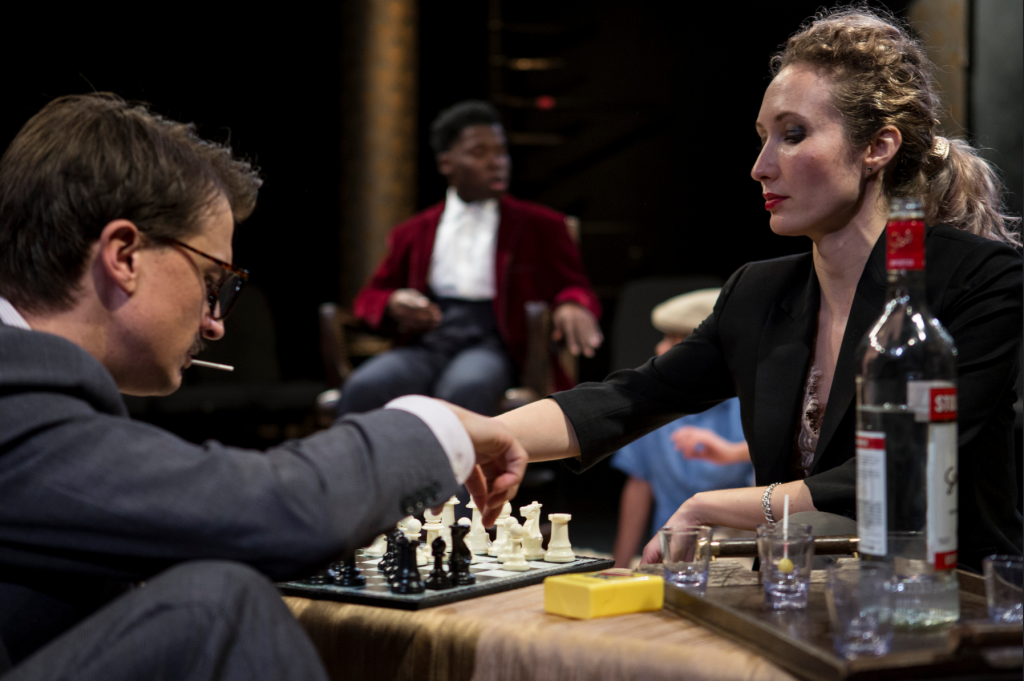 Platonov, or A Play with No Name, was Chekhov's first large-scale drama, with an unabridged running time of about five hours. Chekhov himself never considered the work finished, and yet playwright Laura Wickens manages to reimagine a cohesive 100 minute translation of the play, delicately modernizing the banter while maintaining the unhinged histrionics of the original playwright's early writing. Wickens' version catenates the paths of the female characters, paring away the father figures save Platonov himself.
"Working with this text was sort of like reviewing Deleted Scenes at the end of a movie and then remaking your own," says Wickens. "Platonov, the notorious womanizer and an ultimate failed male figure, is a character of surprising relevance in the era of #MeToo. Also painfully present in the play is the willful ignorance of those who love this man – and do not change their beliefs or actions even when confronted with truth. This makes me think of the supporters of the current ruling elites who won't admit to their racism despite how much evidence is presented," she further explains.
Scenic designers Anna-Alisa Belous, Teddy Jefferson, and Matt Opatrny created a malleable theatre-in-the-round arena for play, utilizing the labor of a large, slightly ornate rug and revolving furniture pieces, such as a chair and cage-like chandelier. Each member of the ensemble displayed comfort with both the set and the material, lounging and moving about the space with passionate purpose.
The performance was a true testament to ensemble-based theatre, with many of the actors cast in multiple roles. Irina Abraham created a lively Anna, a character who firmly nods to The Cherry Orchard's Ranevskaya and Uncle Vanya's Yelena. Abraham's use of voice was accomplished throughout, clearly differentiating between lighthearted flirtatiousness and brassy determination. Darrell Stokes contrived a sympathetic protagonist, demonstrating the appeal of Platonov in sharp contrast with his reproachful actions. Becca Schneider exhibited adept duality, moving between the lovelorn Sofya and the outlaw Osip with ease. Schneider was able to truly embody two dueling personalities of Chekhov, a capable woman stricken by love, much like Sonya from Uncle Vanya, and the raunchy, unapologetically fringe Osip, who closely resembles the salty Solyony of Three Sisters. Sarah Thea's clever costume design assisted in these binary efforts, incorporating distinct moving costume pieces for character differentiation.
Platonov is a rare example of overt onstage undertones in Chekhov, exhibiting a much different mood than the restrained privacy of his later work. Director Jessica Burr highlights this progressive simmering, discernibly encouraging her ensemble to push both physical and emotional boundaries. Chaotically clear choreography adds even more to the palpable feeling of the piece, deeply illustrating each character's internal monologue between scenes. In Platonov, a scarce Chekhovian instance where the gunshot happens in front of the audience rather than behind the curtain, the action happens onstage.
The show will be playing a limited engagement from February 17 thru March 11 at New Ohio Theatre (154 Christopher Street, between Greenwich and Washington Streets). Tickets ($25) can be purchased through OvationTix website at https://web.ovationtix.com/trs/pr/985574 or by calling 866-811- 4111.