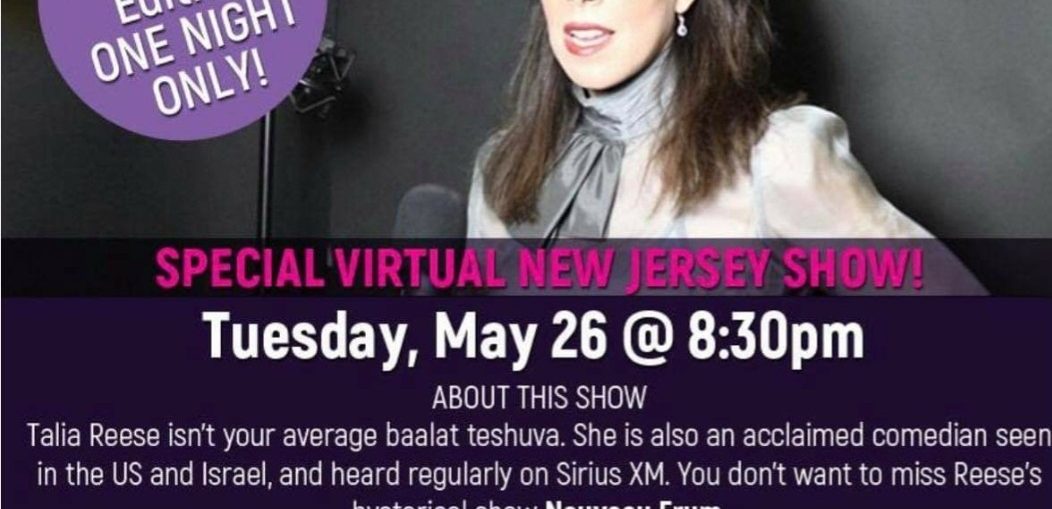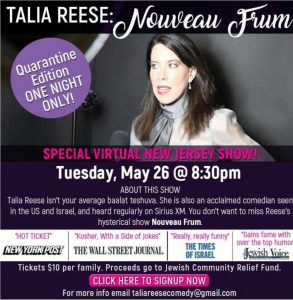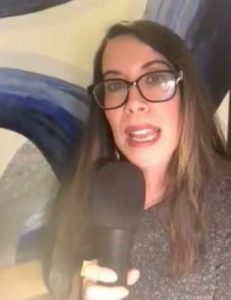 Photo By: Talia Reese
The entertainment community on the whole has been hit very hard by recent events. Not all have been hit quite as hard as the world of stand up comedy. Some think it can't come back. Some comedians say they won't step back into a club until there is a vaccine. How do comedy clubs go about updating their clubs? Are we really going to put up plastic walls? I don't think audience members will adapt to that. though I guess they must try. Many comedians have gone to virtual shows to continue their efforts at being funny or unfunny in many cases. Some are thriving, many are failing. Though just speaking to a group on Zoom or other virtual meets shouldn't be all that much of a problem. A performer should be able to produce their art anywhere. It's a change though. That's for sure.
I recently did my first virtual stand up gig on Zoom for a local church the event was somewhat awkward. It's very difficult to do big physical act outs. Its hard to garner laughter because everyone's mic has to be off or if its decided all the mics stay on, someone has background noise, or has a 2 year old who walks in and cries or a cat meows or you see someone kidnapped and tied up in the background. Personally I've found virtual shows to be somewhat difficult and the shows themselves act as somewhat of a heckler. Today our featured performer is, Talia Reese, who has a much different experience with virtual shows as her likability level is very high and I have no friends.
Talia is just one of the many comedians that have made the effort to move their work onto the virtual world. Talia Reese's name has recently become ubiquitous. If comedy comes up in conversation, you're probably talking about Talia Reese. If you're not, you don't know comedy.  Talia has been talked about in the New York Post, The Wall Street Journal and The Times Isreal, just to name a few. I've had the opportunity to meet with Talia on several occasions. And let me tell you, not only is this woman funny on so many levels she has the versatility to play to any audience. Her quirkiness and ability to zero in on relationships and peak audiences' interests knows no comparison in the Jewish comedy world today.
On Tuesday May 26th Talia Reese performed her One Woman Show "Nouveau Frum" in a virtual live online format and let me tell you Talia was aces. Her comfort on the microphone and getting the audience in on her rhythm was a spectacle to watch. Talia really knows how to pull an audience into her stories and the virtual atmosphere was no problem for this rising star of the stand up comedy scene. Her material is the type that will never bomb. Nobody is ever going to walk away from a Talia Reese show and not laugh. If that happens, chances are that person wasn't very funny in the first place or something really awful happened to them before the show.
I imagine Talia hitting the late night talk show circuit once this Pandemic eases. Reese would also fit in perfectly with a Las Vegas residency. I have a personal hope for some grandiose Cher type costume changes next time I get to see one of her productions. The last 15 min of the show involved a Q & A with Saranne Rothberg, CEO of ComedyCures.org, which was hilarious and definitely worth seeing. If you check out one comedian during quarantine let it be comedy gold. Watch Talia Reese.
Talia Reese Can Be Found On : Instagram and Twitter @taliareesecomic
Check Out Talia's Website: http://www.taliareese.com
Talia's YouTube Page: https://www.youtube.com/user/2bz4wrk
Talia Reese Can Be Found On : Instagram and Twitter @taliareesecomic
Check Out Talias Website: http://www.taliareese.com
Talia's YouTube Page: https://www.youtube.com/user/2bz4wrk