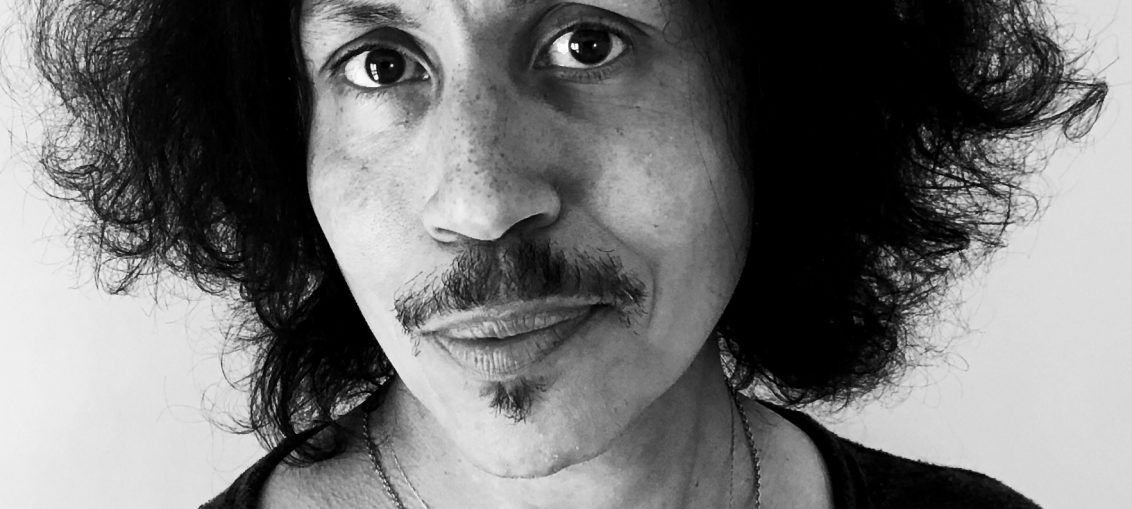 The transcendent Black Queer Artist Daniel Alexander Jones (aka DAJ) puts his "slashes" to good use. The multi-hyphenated artist is having a very busy 2021. He's had a book release, a podcast, a Howlround, and Christmas show, Jomama Jones's Celestial Holiday Spectacular on December 3rd at New York Live Arts all in one season. 
I first encountered DAJ in his luminous performance as Jomama Jones in Blacklight. I was immediately transfixed by his mystical charms, chameleon-like abilities, extraordinary talent, and tender vulnerability that brought the cosmic character of Jomana Jones down to earth.
Reading his recently published collection of plays and performances, Love Like Light, was like entering a dreamscape. Each piece is so visceral, vivid, imaginative. The stories behind the process and productions, the collaborations and inspirations are equally enchanting; so is the commentary by luminaries who lend their insights into each piece. 
DAJ does nothing halfway. Witnessing his performances, hearing his music, reading his texts, and listening to him speak is nothing short of a religious experience because he views it all as sacred, so everything is imbued with that quality. There's also a lot of joy, humor and love in addition to the depth. 
With so many facets and everything happening in his life and work at this juncture, it was a challenge to narrow down a few questions for our interview. But DAJ is as generous and open as he is gifted. Here are some insights from Daniel Alexander Jones: 
Cindy Sibilsky for StageBiz: You are a multi-hyphenate creator and performer. But you also have the alter-ego, if I may use that term, of Jomama Jones, a huge part of your creative world. So please tell me more about Jomama. Who is she? How did she manifest? 
DAJ: Jomama is my altar-ego (haha). She is both an aspect of my own consciousness and an inherited aspect of consciousness. She has been the being who led me out of my own resistance. She has been the catalyst for several performances and recordings. But she is, to me, what feels possible when we cast off our fear and doubt through the act of deliberately reaching out to others and offering light in the darkness.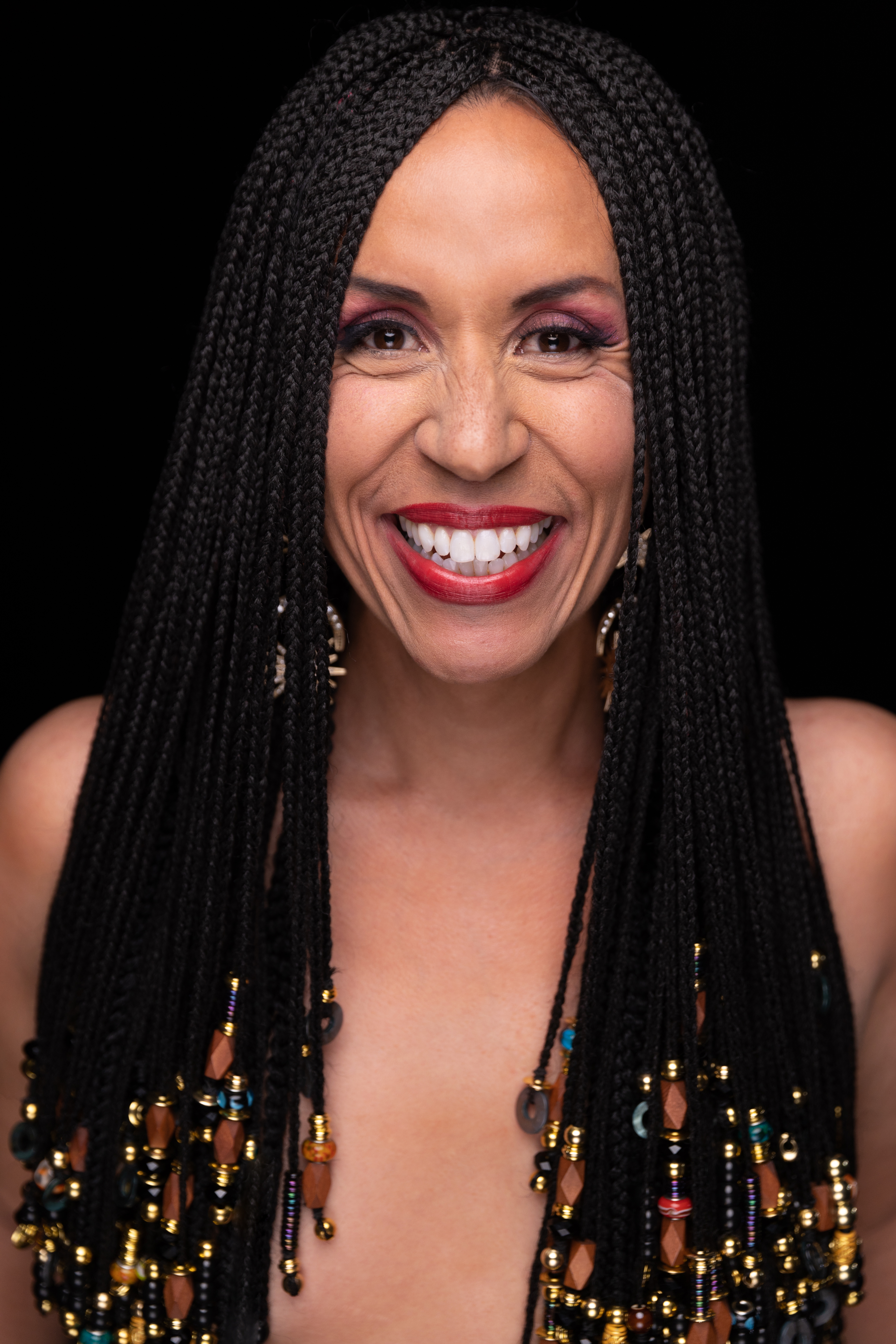 CS: You've had an incredibly busy 2021 with the publication of your & performance texts Love Like Light and companion book, podcast, a Howlround, and a new album and Jomama Jones's Celestial Holiday Spectacular. It seems like the pandemic and events of 2020 sparked an incredible creative outpouring! What inspired this immense productivity and output?  
DAJ: I am an introvert. While the profound upheaval of the pandemic and the heart-wrenching chapter of the struggle against racial terrorism that defined 2020 were the dominant tones, I found an unexpected blessing in relative isolation. My deepest sense of self and my core relationship to creativity both came back online. I was profoundly grateful. As a result, I committed to a number of structural changes that have already led me onto a new path (or perhaps have returned me to my true path). Also, the sudden decline and death of my mother, Jeannie Jones, was like being struck by soul-lightning. I stopped compromising within myself. As a result, the work just flowed. Some of it, as with Love Like Light, had been in process for a bit but accelerated and found fruition with relative ease during this period. Every artist must make sacrifices and investments (such as the years I have spent teaching, an extension of my lineage) that take us away from our practice. So, what was revealed in this period of relative unimpeded time was the nature of my own creative output. That confronted me with questions about the nature of my commitment going forward. I turned 50 in February 2020, and as with many folks who passed that marker, I was faced with some big choices. So what is our purpose on the planet? What do we do with the time we have (and the future time we are not guaranteed)?
CS: What can attendees expect or look forward to at Jomama Jones's Celestial Holiday Spectacular?
DAJ: I rooted the vibe in my memories of the holiday parties of the community centers of my upbringing in the 1970s and 1980s. A gathering with the intention, yes, of celebrating the conclusion of the first phase of the ATEN project. But more importantly, to reflect in the midst of such a pivotal moment in our culture upon what we have lost, what we have held onto, and what we truly wish for in our heart of hearts. But, as you know from my work, I am drawn to what it means to move through contradiction; this is a painful time, and therefore, the intentional observance of light in the darkness invites us to reckon with the contradictions of this time in particular in a space where others have gathered together as well. 
CS: You work in so many mediums — written word (text), performance, music, radio/podcast and even spiritual exchange through immersive experiences (such as the creation of a real-time alter for Jomama Jones's Celestial Holiday Spectacular). Which of these mediums do you find the most accessible and fluid to work in. Which are the most challenging?
DAJ: As many young artists are still told by gatekeepers of the theatre as it has been, I was told to "pick one." The idea is that one can only be recognized for one medium, and more importantly, one cannot achieve so-called "mastery" in more than one thing. The dismissal of those who choose otherwise is notable, the irony being that many of those gatekeepers were and are themselves, multi-hyphenate artists. Historically, individual artists have been sanctioned and proclaimed as exceptional for their multi-hyphenate practices. Black culture and Queer culture (particularly Queer POC cultural streams) have always been multi-hyphenate. Most of the artists who shaped me (directly or indirectly) were not exceptional but rather exemplary. In other words, it was expected that you would be able to do multiple things very well because you had to! And there was a clear understanding that a depth of meaning arises from embracing multiple perspectives in all aspects of the creative process. I believe if you are fully exploring any one medium, it will inevitably be the threshold to another, and that journey is the adventure of life calling to you directly. 
Also, I always collaborate. I am never alone. I am always a believer in the wisdom of a group of collaborators. 
I love aspects of all media. The live performer in me will always be thrilled by the electric experience of the work I make that bridges predetermined composition and improvised composition in real-time. There is no feeling like taking the leap from a "known" passage of a show into the "unknown," whether that be extemporaneous composition (text, song, movement, what have you) or audience interaction (Jomama always wants to know who is in the room, what they are carrying in their hearts, and what potentially magical sparks will be borne of interacting with them). 
The experience of creating fifteen short film/video pieces for the ATEN project has been a thrilling experience. The supernerd in me is deeply gratified by any involved audio mixing or video editing process. The nuanced work of calibrating the finest details so that the offering I make is as precise as possible–that? That's my favorite part of late.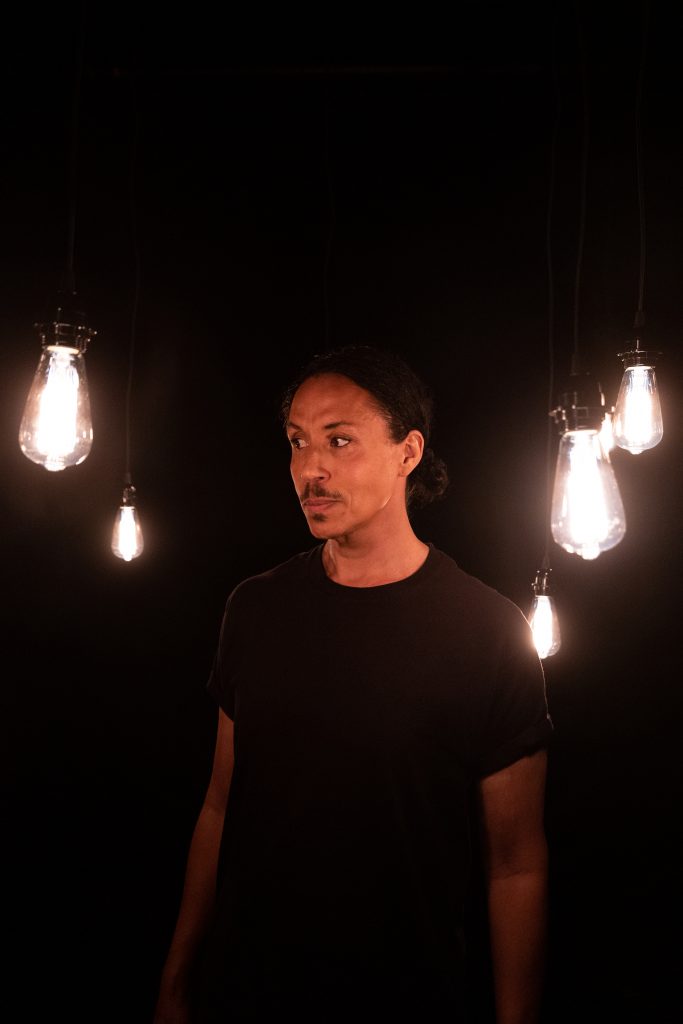 CS: Many of the plays & performance texts from your collection Love Like Light are like dreamscapes. Non-linear, sometimes, meandering but always super vivid, powerful and profound. What's your process when beginning to work on a new play or performance piece?
DAJ: Truly, each piece demands a distinct process. I'm happy to hear that the work felt like that for you. That's deeply intentional. I come out of a long tradition of artists who valued aesthetic breadth. Plays that do not adhere to realism or naturalism are still viewed as aberrations or mistaken ventures. I was fortunate to be "raised" by artists who were confident in their ability to invite audiences to have a range of experiences that they knew to be just that–invitations. What if we felt invited to leave the familiar terrain of the way we are accustomed to stories being told, and if different forms were not viewed as threats or failures? It always befuddled me that expansive aesthetics are de rigueur in visual art/conceptual art, film, music, and dance, but in theatre, far less so. I put my faith in people to encounter, relate to, and respond to art of all kinds. When I think of a "straight play" version of any of the worlds I've explored, I would immediately lose interest, for it would flatten the aspects that feel most vital, expansive, and inviting to the active imagination. It wouldn't tell the whole truth.
CS: Your work has an astoundingly mystical and spiritual quality that you aptly call "Afromysticism." Can you explain what that means to you, your creations, and how you apply that to your work?
Thank you. To begin, I will quote from Love Like Light:
"Afromysticism is an experiential, embodied aesthetic. It is born from and produces practices containing African diasporic philosophies. I apply the term Afromystical, broadly, to work I have encountered in the Black American cultural continuum that activates interdimensional portals, evokes the numinous, communicates on multiple levels of perception simultaneously, and continuously reorients perceptions of time and space. Afromysticism emphasizes the centrality of those reorienting perceptions to the lived experience of freedom and further-more posits freedom as an ever-unfolding process of being indivisible from universal expansion. Afromysticism's felt states of becoming contain discernible forms that occur both inside and outside the present moment and inside and outside of the self and community. Afromysticism reveals concurrency. Afromysticism recognizes states of play as sites for co-creative consciousness. Afromysticism is indi-visible from the ancestors."
To me, it means, at the base, that I am concerned with realms of human experience that are most often segregated into categories of spirituality or mysticism. But for me and the communities I am a part of, they are both foundational and sprawling through all aspects of life, though rarely spoken of with seriousness. In fact, even the mention of a serious reckoning with spirit is fodder for ridicule or dismissal for not being "serious" or "objective." However, I have felt in recent years a deep responsibility to be public in my exploration of and expression of the numinous and the realms of morality that are transtemporal. 
CS: You speak about collaboration in Love Like Light, both collaborations that didn't work and profound collaborations that were magical and serendipitous where a shared vision aligned. What makes a great collaborator? When do you know that a collaboration is destined to be a good one? 
DAJ: I always follow love. I fall in love with people's minds, hearts, creative offerings and when I get my courage together, I will ask them to collaborate. (This is distinct from notions of romantic love and is in line with my belief that love is the most rigorous energetic arena to enter). Real collaboration reveals everything. A great collaborator grapples with all that is revealed for them, personally, all that is revealed in process with others, in others, and in relationship to the evolving work, and finds the way to keep showing up to the room with an open heart. Period. Those collaborations that have failed? I can trace them back to an unwillingness to move through discomfort to keep the doors to the heart open. I have failed at that, and some of my past collaborators have failed at that. It is such challenging work to stay open to a congregational process in a culture that rewards individual excellence and promotes hierarchical thinking. There is an inextricable link between the ways that the most glorious collaborations I've had have unfolded and the ways that the collaborators have walked their talk politically, socially, and interpersonally.
CS: After such an epic and productive last half of 2021, what's next for DAJ and Jomama Jones?
I've been working for a few years on a memoir project that explores the impact of several of my intellectual and artistic mentors and considers the relationship of an individual life to an arc that precedes and follows it. I'm also going to record a new album in 2022 that will be a departure from my previous recordings. Finally, I am doing some deep personal work and have committed to some time to allow me to integrate what I've been learning. I must walk my talk. 
Jomama Jones's Celestial Holiday Spectacular is Friday, December 3rd, at 5:00pm, in the Live Arts 3rd Floor Performance Studios. For tickets and more information visit newyorklivearts.org. Daniel Alexander Jones' books Love Like Light and Particle and Wave (with Alexis Pauline Gumbs) can be purchased through 53rdStatePress.org. The album ATEN can be found at ATEN.life.