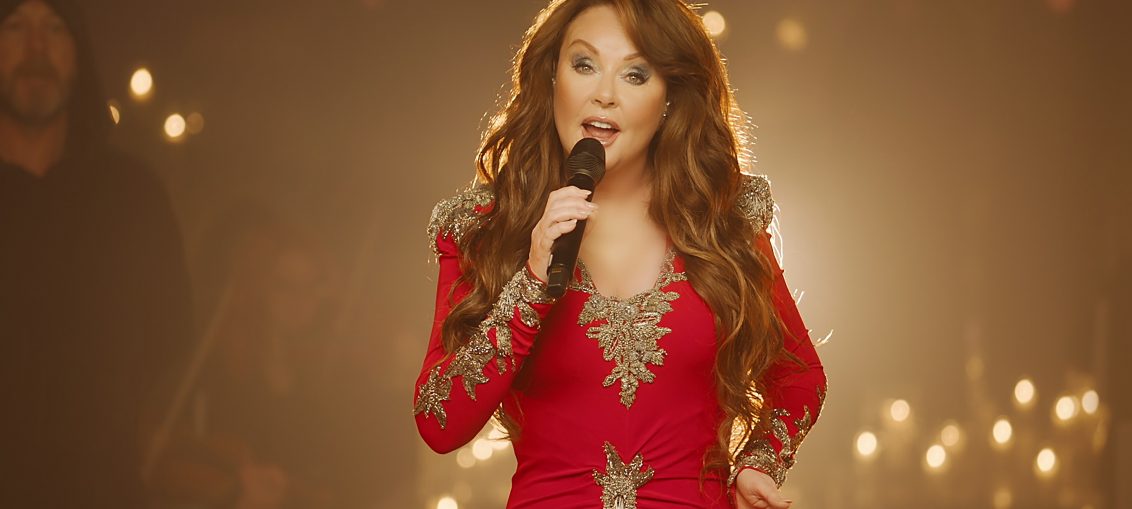 Though her time in the spotlight began as a member of the UK-based dance group, Hot Gossip, soprano superstar Sarah Brightman's career launched on the global stage when she originated the role of Christine Daaé in Andrew Llyod Webber's Phantom of the Opera. After her fateful Broadway debut, Brightman's legendary career and iconic status have increased exponentially along with her longevity. She continues to top charts, break records and touch the hearts of millions with her angelic voice, commanding stage presence, love of collaboration, and curiosity about world cultures and music. 
Credited for putting the term "classic-crossover artist" on the charts, Brightman's singular voice, intriguing choices, varied collaborations, and eclectic albums defy any precise categorization. As a master of self-reinvention, her popularity only seems to grow with time. She's sold tens of millions of albums, won multiple awards and embarked on numerous world tours. In 2021, Brightman's stellar status was further solidified with a star on the Hollywood Walk of Fame. 
But despite her impressive successes and accolades, Brightman doesn't let the fame go to her head. At heart, she is and will forever be a sweet, soulful girl from Hertfordshire, England, who exudes curiosity, humility, gratitude, and a sense of wonder. 
In anticipation of her first-ever "A Christmas Symphony" Tour playing across the Eastern side of the USA November 26-December 21, 2021, I was fortunate to speak to the woman behind the luminous voice that has moved and inspired so many. Over a phone conversation, Sarah Brightman opened up about her enthusiasm for returning to American stages, why the music of this season is so special, spiritual, and sacred, and how a collection of dolls inspired her passion for international travel and celebrating global cultures at an early age. (This interview was edited for clarity). 
Cindy Sibilsky for StageBiz: Hi, Sarah! 
Sarah Brightman: Hi Cindy, how are you?
CS: Fantastic! It's such an honor to speak to you. I thank you so much for this interview.
SB: No, thank you. I hope that you and your family are good during this very odd time that we've all been through and that everything's okay with you all.
Cindy Sibilsky for StageBiz: It is. I wanted to start off by saying, and you probably get this a lot, but you're partially the reason I've chosen a career in theater, first as an actor and now as a producer and an arts journalist. I heard the music of Phantom of the Opera at age four and knew that's what I wanted to be involved with theatre and music for the rest of my life. I thought you sounded like what an actual angel must sound like.
Sarah Brightman: Oh my goodness! Oh, that's very lovely of you. Thank you. I'm glad I was inspirational in some way.
CS: I just had to let you know that! So shall we, shall we get onto the interview then? You've toured extensively and graced many stages throughout your long and varied career. How does it feel to be back on tour after this pause? What are you most looking forward to on your upcoming US tour?
SB: Well, first of all, it's a huge relief to be back in the United States touring and doing what I know best how to do. It's been quite a trying two years, but one of the reasons why I came back to the United States for the Christmas show, which I've never done before, was because a year ago when we all got locked down yet again, for the third time, I just thought I've got to do something to cheer myself up, and my friends and all my fans.
So I just devised this Christmas show and put huge amounts of thought into it. I thought about a wonderful lighting director and set designer, and a church that would take us on at that time.
We streamed the show, and we had an overwhelming response from it. So I thought, well, maybe when things get back to normal, at the end of the following year, it will be lovely to do this for real in spaces around America for the first time and see how it goes. So that's what I did. And it's been great fun. But it's quite a challenging responsibility because Christmas is an important time for people. It's a very emotional time as well. You have to be very responsible with the repertoire you choose, that it ticks all the boxes for people and is a fun time and the beautiful time for all.
CS: That's absolutely true and just what we need after the stress of the past two years. This tour marks your first-ever "A Christmas Symphony" Tour. What does this magical time of year and its music mean to you? What can attendees expect?
SB: Well, Christmas for my family and me is very important. Apart from the Christmas story and the Christmas message, which we must always remember as that's the reason why it's there, it's also the end of the year, the closing of the year. And I think that music is a very important part of Christmas. It's been an experience picking the repertoire for it. 
I really wanted to find songs that gave people a feeling of tranquility that were spiritual. Yet, at the same time, I wanted to find pieces, which would create a lot of Christmas fun because there's a lot of joy in Christmas as well. I also sing some hits of mine, which my fans would enjoy, that fit in with the Christmas spirit.
And because we've got wonderful orchestras and choirs, there are a lot of beautiful choir pieces, and there are fantastic pieces at Christmas time for orchestras. There are also a couple of pieces for this time of year, which are slightly melancholic because Christmas isn't always about joy for people, but they still want to understand why they're going through that. So it sort of ticks all the boxes, really.
CS: Wow, it sounds like an incredible "come back" tour! But it's coming back not just for you, but for celebrating music and being together again and all the myriad emotions that that brings. As you said, sadness can be among them and joy, fun, reverence and spirituality too. That sounds like an incredible lineup. Next question. You celebrated the music of other cultures in albums like Harem, sang in various languages, toured the world, and collaborated with artists from different countries and cultures. (X Japan's Yoshiki, Iraqi singer Kazem al-Saher, Italian tenor Andrea Bocelli, Spanish tenor José Carreras, and Chinese singer Liu Huan, just to name a few). What has your lifelong immersion with different people and cultures taught you?
SB: I think travel is…well, somebody once described it as being able to travel is like taking dancing lessons from God. I think it's a very important thing for many. If people want to do that, then do. You learn so much about yourself and are given so much more experience in life if you can travel, get involved with other cultures and be interested in them. 
It's not for everybody, but it has been for me since I was little. I was the first child, the first grandchild, and the first niece. Everybody in my family — and I have a large extended family — bought me dolls when they traveled. This was in the Sixties. They bought me dolls when they went on holiday from all over the world. I had them on my walls in all in their different costumes. I used to wonder, why does that person look like that? What's the traditional costume they're wearing? Why is it like that? And I was very curious.
Then my parents had a table with scenes of Paris on it. And I became obsessed with wanting to get to those places, feel them, smell them, and experience them. So that was what made me curious to musically be involved with artists from other countries and music from different countries. People say to me, well, where do you feel you're from, even though you're English? I say I'm a citizen of the world.
CS: Wow, what a beautiful spark that it started with the dolls and your curiosity. And now you've gotten to immerse yourself with these cultures and have these magnificent collaborations. So, speaking of partnerships, you have had so many associations with acclaimed composers, musicians and singers, including composer Andrew Lloyd Webber and music producer Frank Peterson. What makes a fabulous collaborator? 
SB: Everyone is different, completely different. What you're singing with someone, obviously, there has been something in your voices that fit. I've often tried out doing songs with people or being asked to do songs with another singer, but the voices just don't match, so that happens as well. And everyone's fine about it. They just go, "Oh, that doesn't really work," and you move on. How can I explain it? It's not explainable, really, but it's just when one person sparks off of the other, and they become very creative together.
CS: I love that! By the way, congratulations on receiving your Star on the Hollywood Walk of Fame this year. That's amazing!
SB: (Laughs) I feel very lucky. I feel very privileged. You know, I'm a person that was born in a small market town outside of London. Who would have guessed that that would have happened to me? It's great. I feel very lucky.
CS: You're still that little girl with her global dolls! You know, you're in good company on that walk. Who are some other stars from any genre, music, stage or film, who you admire, who inform your choices and who inspires you? So many, of course.
SB: Oh goodness, so many! There were so many wonderful stars that have been out there doing great things. I mean, I actually was very, very inspired by people like, you know, Joan Sutherland, singers of that type, from the old school. Maria Callas. They were the people I looked up to. And Elisabeth Schwarzkopf, she was amazing, from the European side. 
So those are some of the special singers I love, but then, you know, I love some of the singers back from the Fifties my father used to play. Going forward into the future more into the Rock area, I love The Beatles, Pink Floyd, David Bowie, you know, deep, powerful things. It's just the list goes on and on. There are so many fantastic people out there!
CS: That's true. It's interesting that because people call you a classical-crossover artist, which is limiting because your influences vary. It sounds like your musical genre is more of a combination of all those things, instead of such a limiting type, but people like to categorize, unfortunately.
SB: Well, I think they needed to put such a type on it because they didn't know where to put them, when they (the albums) were becoming very successful. It's to do with the charts. I think that's how it came about.
CS: That makes sense. So your "Christmas Symphony" Tour through November and December 2021 is focused on the Eastern side of the United States. Besides the joy of being on tour, now that travel is opening up again, are there any places you are particularly excited to visit or return to?
SB: Yes. Do you know what's lovely, I find, in the United States? They're very set up for touring. It's great! Also, I love discovering new theaters, opera houses and venues. I just love that there are very interesting new modern venues, which are fascinating, and then you'll get a fabulous (older) theater that you didn't know about with all of this amazing architecture in it. I think that the venues really do dictate how an audience feels when they come in and interact with whatever show you're doing. So that's always something fascinating to me in the States.
CS: Finally, what's your Christmas wish for 2021? 
SB: Oh, that we all stay well and get happy again. That we do all the things, return to all the things that we all love. And probably with a different perspective because when you've had things taken away from you, you realize how special they are and how to enjoy every moment of your life every day. And that's what I wish.
CS: Well, that's an extraordinary Christmas wish, and I'm sure the type of joy and emotion that you'll be spreading on this tour is going to help foster that. I personally cannot wait to see the show at NJPAC in Newark on November 27! 
"Sarah Brightman: A Christmas Symphony" Tour plays in multiple cities across the United States from November 26-December 21. Sarah Brightman will perform at NJPAC on November 27 at 8 pm. For tickets, other touring dates, and more information, visit sarahbrightman.com.