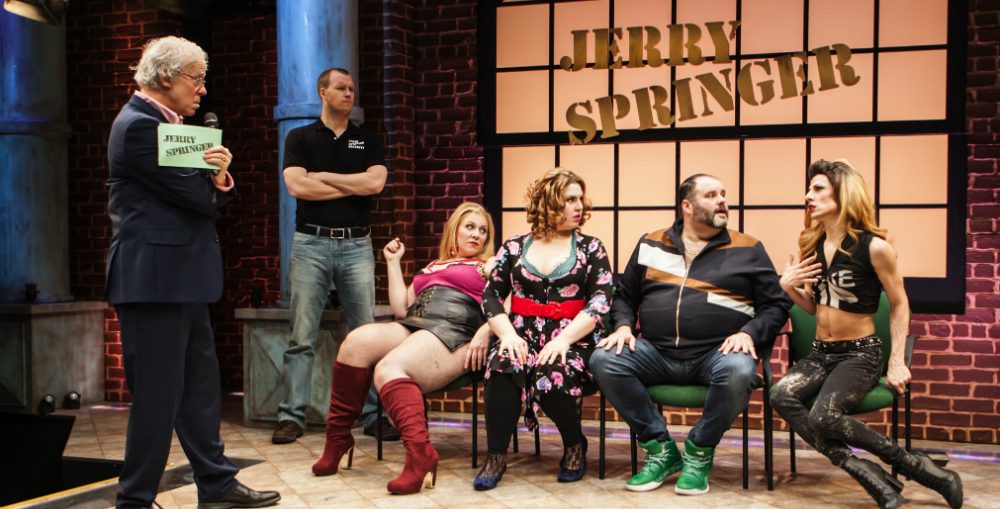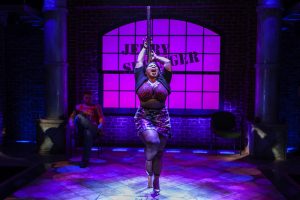 As Andy Warhol prophesied: "In the future, everyone will be world-famous for 15 minutes." If only he understood just how true that statement would become! The artist and businessman, also known for adoring, although possibly exploiting, misfits and outcasts by making them into his Superstars, paved the way for the talk show boom of the late 1980s into the 1990s, which birthed the likes of Phil Donahue, Sally Jessy Raphael, Morton Downey Jr., and of course, Jerry Springer. But it was the guests, made famous for their infamous behaviors – the trannies, the trash talkers, people with quick tempers, loose morals and even looser tongues that attracted the audiences in masses. This led to the Reality TV phenomenon of the late 1990's & 2000's, all the way into today's YouTube, Instagram and social media inescapability, where anyone with Wi-Fi can have their 15 minutes and then some. Warhol may have made them Superstars but Jerry gave them a global stage on the small screen. Today, with a Reality TV star in the White House and the mainstream media hurling insults like swinging punches (with no Steve Wilkos, the security guard, in sight to break it up) Jerry Springer the Opera is the perfect production for our current Zeitgeist and at the same time a hindsight glace into how we may have somehow arrived at this moment.
From the minute one enters the theatre, they are immersed in the world of Springer's studio, thanks to the brilliant scenic design of Derek McLane, complete with hecklers already itching for the modern day blood sport to commence. It takes a few moments into the first song for your ears to adjust to the operatic tones enough to catch all of the wondrously clever lyrics by Stewart Lee and Richard Thomas. The rhyming of explicit words has never sounded so charming, especially when the most impure phrases are sung by the voices of angels! It somehow seems appropriate and fitting, for The Jerry Springer Show, and all others that followed its lead (see: Real Housewives for hair pulling, Cheaters for, well, cheating) could be described as nothing less than operatic melodramas of our epoch. This opera is as witty as Mozart's Marriage of Figaro, tragic as Puccini's La Boheme and epic as Wagner's Die Walküre. So, leave your "P.C." radars at home folks! This is going to be a very bumpy ride!
Only John Rando could have directed this piece. He brings so much joy, humor, snappiness and flair to the big, showy numbers drenched in satire. For instance, the first Act climax in which the KKK does a tap routine choreographed by Chris Bailey that harkens to The Producers' "Springtime for Hitler," which was made all the more chilling due to the current state of affairs. And speaking of the show's timely and topical nature (though it was written 15 years ago), the line Jerry utters about becoming "one of those celebrities" who shuns the NRA merited cheers and applause from the audience. In a New Group Now panel on March 5th, a cast member expressed the crucial "safe space" created and familial closeness of the whole team, which allowed them all to feel comfortable spouting vulgarities and offensive slurs they'd never dare to utter. But laughter can often be the best release of anxiety, and there's plenty of it nowadays! The hysterical speed of the show is enhanced by Jeff Croiter's rapid fire lighting design, and there is so much to take in at any moment that it is well worth a second viewing.
Terrence Mann's interpretation captures all of Jerry's odd yet calm aloofness amidst the chaos surrounding him and is wonderfully spot on. His audience asides, "I used to be in politics…I was the Mayor of Cincinnati" and "My parents fled the Nazis" give insight into the man wondering how he landed this role. Will Swenson is also on point, first as the obnoxious people-pleaser, Jonathan, the Warm-Up Man, who morphs into the Devil himself in Act II. He delivers all of the gusto and macho bravado one could hope for, layered with a genuine vulnerability that all of the characters possess, save Jerry, who appears impenetrable (expect when threatened by the Devil's hot poker!).
But the real stars are the same as on the talk show itself – the guests! The incredible ensemble transforms themselves into these varied roles effortlessly and with grace. Stereotypes reign – from the man cheating with both his fiancé's crack whore of a best friend and a "chick with a dick," to the adult baby fetishists, to Shawntel, portrayed by the luminous Tiffany Mann whose dream is to become a stripper despite protests from her husband and mother. Her powerful and heart wrenching song, "I Just Wanna Dance," is the only moment where the guest gets what she wants, her time in the spotlight, her catharsis. Even the Judeo-Christian throw down mediated by Jerry in the second half only shows that be they Gods or mortals, they're all just humans in need of recognition. All they really desire is to be heard, loved and understood.
The New Group has always been a hub for bringing provocative and powerful theatre to the stage, but one is certainly left to ponder why Richard Thomas and Stewart Lee's massive hit which debuted at the National Theatre of London in 2003 didn't make it across the pond until 2018, especially after Thomas' Anna Nicole Opera had made it to BAM back in 2013. One might reflect that in the early post-9/11 Bush era, Americans just weren't ready to look into that particular "mirror" held to our human nature at its most outrageous and extreme. Now we are ready to examine every flaw and crack and see if between those lines lie any answers.
Have many years of mindless television turned us all into consumer zombies who only know how to, "Eat, Excrete and Watch TV," as the Hellish creatures who greeted Jerry in Act Two proclaim? Or have talk shows like Springer given a first forum for the voiceless, and introduced American audiences to how the other half lives? Generations like the Millennials who grew up on Springer were exposed to much more than their predecessors and in turn tend to be much more open minded, yet overly "politically correct" at the same time. Now we have kink communities online who can express their darkest desires safely, and, though they were not usually presented in the best light, shows like Springer prepped American audiences for those living outside of convention. Many saw an "out" gay or transsexual person for the first time. These shows gave them a stage, albeit a tilted one, to speak out on, which possibly led to more LGBT representation in the mainstream today.
But besides all of the social relevance and provocative questions it raises, one of the greatest revelations and most compelling reasons to see Jerry Springer the Opera is simply how cathartic it is. The Opera transports us back to a time of comparative innocence and sanity, when such spectacle and antics were still shocking, and delegated to trashy daytime talk shows, not the daily newsfeed and Washington D.C. Ah! Those were the days. But fortunately for New Yorkers, that time machine to nostalgic joy celebrating America's most loveable freaks and oddballs has been extended through April 1st!
Running Time: 2 hours with 15 minute intermission
The New Group Presents Jerry Springer the Opera runs from January 23-April 1, 2018 at The Pershing Square Signature Center, The Romulus Linney Courtyard Theatre, 480 West 42nd Street
New York, NY 10036
For tickets and more information: https://www.thenewgroup.org/jerryspringertheopera.html